The Silent Pain of Parkinson's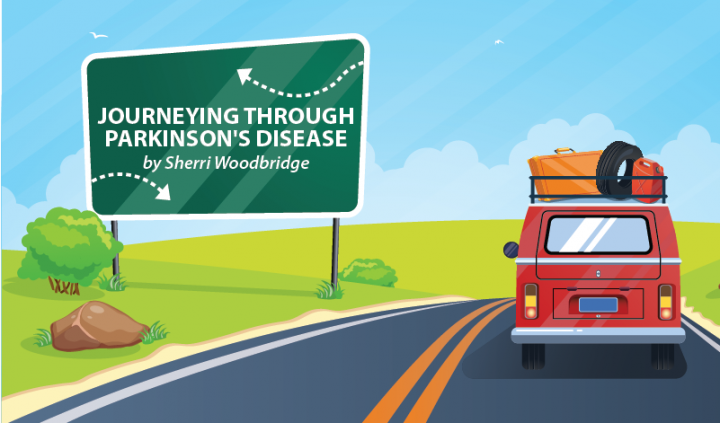 It may take a while to get a diagnosis for Parkinson's disease. You may see several neurologists, physicians, or movement disorder specialists before receiving correct results.
It's easier to diagnose Parkinson's when a patient has the classic symptoms: tremors in one or both hands, changes in handwriting, or a shuffled gait. When the symptoms are "hidden," it's harder to make a diagnosis.
You can see when a person is dealing with tremors because they shake. You watch them sign their name to a check and you can barely read it, signifying a change in handwriting. When they walk, one or both arms don't swing, and they might resemble a penguin because of their shuffling gait. All of these are outward signs of Parkinson's. 
Parkinson's doesn't usually present itself so simply. A patient often goes on a wild goose chase before being diagnosed. They don't present the symptoms that cause a neurologist to look at Parkinson's as the culprit for their ailments. 
I was misdiagnosed with lupus when I started my journey down the Parkinson's road. It is not an easy disease to diagnose as it can resemble other diseases. It would take over 10 years before I was correctly diagnosed with young-onset Parkinson's disease.
One of my earliest symptoms was internal tremors. I was in my last year of high school when those began. But no one could see them — not even a physician, a neurologist, or a movement disorder specialist. 
My next noticeable symptom, which took me to an eye doctor, was a hemorrhaging optic nerve. I thought I needed glasses. It turned out to be a bit more than that. About five years after that incident, I started treatment for lupus, due to some other changes that were occurring. It was a guessing game.
What finally got me into a neurologist were tremors, gait changes, and some other symptoms. What causes me the most inconvenience now is a "silent" symptom — pain. It can often be debilitating, causing me to miss what I want to experience — life itself.
It's frustrating to be misdiagnosed or told you're imagining things because others can't see what you deal with. But, in spite of what others may think or voice, we must experience what we can in life, even while silently forging through the pain.
***
Note: Parkinson's News Today is strictly a news and information website about the disease. It does not provide medical advice, diagnosis or treatment. This content is not intended to be a substitute for professional medical advice, diagnosis, or treatment. Always seek the advice of your physician or another qualified health provider with any questions you may have regarding a medical condition. Never disregard professional medical advice or delay in seeking it because of something you have read on this website. The opinions expressed in this column are not those of Parkinson's News Today or its parent company, BioNews Services, and are intended to spark discussion about issues pertaining to Parkinson's disease.