When They Say Parkinson's Is 'All in Your Head'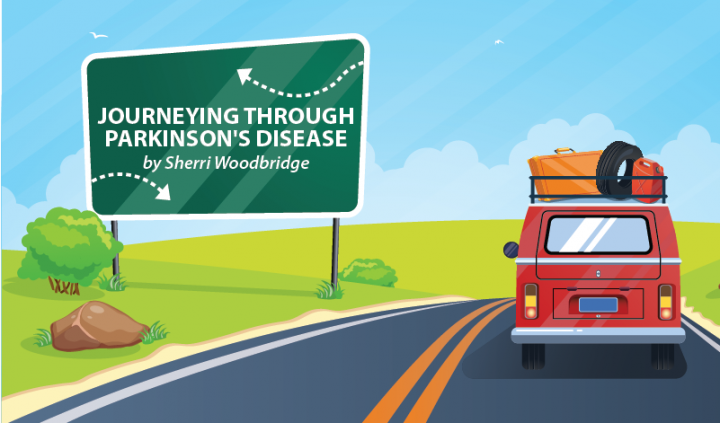 I sit at my desk in the window watching as cottonwood trees release their fluffy snowballs of spring. A car passes at a snail's pace, yet fast enough to set this phenomenon into motion like a soft, harmless tornado dancing in circles. It reminds me how Winnie the Pooh is filled with fluff. Silly old bear.
You may have experienced the following not-so-hypothetical situation.
A civil conversation goes awry and becomes a heated discussion. You want to make someone understand what you experience every day, because your symptoms are real and not imagined. You have been to several doctors and all have come to the same diagnosis: You have Parkinson's disease. 
Trying to teach or convince someone you have Parkinson's has been challenging. Your symptoms didn't present themselves the "traditional" way one would expect. Instead of dealing with tremors as one of your first symptoms, you began to feel confused. Instead of your arm not swinging at your side, your words became garbled, and you were becoming hard to understand.
You find communication difficult. You can't always finish your sentences or complete a thought. You fear your brain is turning into … fluff.
It doesn't seem to matter what you say, or how many times you try to defend yourself, including to some friends or family members. It doesn't seem to matter that they are friends or family, either, as they can't seem to understand you and have labeled your disability as being "all in your head."
To a degree, they are right. It is all in your head. But what used to be all in your head is trickling away, a little bit of dopamine at a time. One little bit of normalcy at a time.
I have heard someone describe having fluff for brains as also having a screw or a wire loose, like someone who is not operating on all six cylinders. Having a loose wire can happen in Parkinson's. I am living proof.
Several years ago, I had deep brain stimulation. After five years, my circuitry was faulty and they had to take out a broken wire and replace it. During the procedure, the old, broken wire was overlooked and left inside in error. My surgeon assured me there was no danger of leaving it, but if I wanted him to remove it he would. I opted to leave it.
"Something is wrong with your brain," a friend once said to his spouse who had Parkinson's. And he was partially right. And while he most likely won't find a screw loose or that she has fluff for brains … a loose wire? Now that's a different story.
***
Note: Parkinson's News Today is strictly a news and information website about the disease. It does not provide medical advice, diagnosis or treatment. This content is not intended to be a substitute for professional medical advice, diagnosis, or treatment. Always seek the advice of your physician or another qualified health provider with any questions you may have regarding a medical condition. Never disregard professional medical advice or delay in seeking it because of something you have read on this website. The opinions expressed in this column are not those of Parkinson's News Today or its parent company, BioNews Services, and are intended to spark discussion about issues pertaining to Parkinson's disease.