Expert Voices: Dealing With Parkinson's Disease and Speech Difficulties
Parkinson Voice Project founder explains need for speech therapy services

In this installment of our "Expert Voices" series, Parkinson's News Today asked Samantha Elandary to answer some of your questions about Parkinson's-related speech difficulties.
As founder and chief executive officer of Parkinson Voice Project, Elandary has dedicated her career to preserving the voices of individuals with Parkinson's disease and related neurological conditions. She has specialized in the evaluation and treatment of communication disorders associated with Parkinsonism for more than 20 years.  Elandary believes clinicians need the appropriate clinical skills and compassion to provide quality treatment, but they also must adhere to business practices that promote cost effectiveness and efficiency. Under her leadership, Parkinson Voice Project developed SPEAK OUT! & The LOUD Crowd.
Since 2008, Parkinson Voice Project has provided all of its therapy services through donations and the "Pay It Forward" concept. With this unique funding model, no patient has been denied treatment due to insurance or financial limitations.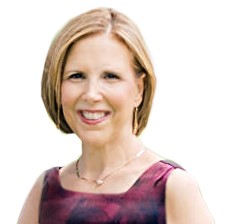 What are common causes of Parkinson's-related speech problems?
About 90% of people with Parkinson's will experience speech difficulty. A common characteristic of Parkinson's is smaller movements. Besides smaller walking and smaller writing, people with Parkinson's tend to use smaller movements when speaking. In other words, they take a smaller breath, move their vocal folds in a smaller way, and produce small movements of the lips and tongue. Even their facial movements are smaller. With these small movements, people with Parkinson's are not using their speech muscles to full capacity. As a result, the speech mechanism becomes weak and uncoordinated. If left untreated, speech challenges can develop into life-threatening swallowing complications.
The early symptoms of a speech disorder associated with Parkinson's are:
A softer voice
A voice that sounds raspy or gravely
Trailing off at the end of sentences
Frequent throat clearing
Inconsistent production of the voice (as in, some days it sounds better than others)
Realistically, what can speech therapy help with?
People with Parkinson's respond extremely well to speech therapy. In a matter of a few days, significant improvements can be made. The biggest challenge is maintaining the improvements.
At what point in symptom development is it time to visit a speech therapist for the first time?
Early intervention is key to treating speech and swallowing disorders in Parkinson's. Ideally, patients will have a speech evaluation as soon as they notice any of the early symptoms listed above. It is important, however, to be evaluated by a speech-language pathologist who specializes in Parkinson's. Parkinson Voice Project has trained speech-language pathologists across the United States and abroad in our SPEAK OUT! & LOUD Crowd program.
What usually happens during a speech therapy appointment?
In speech therapy, the speech-language pathologist and the family will determine which cue will be the most effective for each patient. Every person with Parkinson's is different, so the best cue will be different, too. It all depends on the severity of the speech disorder. Again, early intervention is important. When we speak with intent, we activate a motor system that is not as dependent on dopamine. This is important because people with Parkinson's lack dopamine.
Speaking with intent means to focus, concentrate, be purposeful, and be deliberate. It is crucial that both patients and their families understand intent as it relates to Parkinson's.
Do you have tips for a person with Parkinson's who struggles to be heard in a loud environment?
People with Parkinson's struggle to regulate their speaking volume. Normally, humans regulate their volume automatically — without much thought. In other words, when going into a noisy environment, a person will naturally increase their volume to an appropriate level. When going into a quiet environment, such as a church or a library, a person will naturally lower the volume to an appropriate level that can still be heard and understood.
The ability to regulate volume is an automatic function that is highly dependent on dopamine. This is why it is a challenge for people with Parkinson's to speak at appropriate volumes.
The best advice to combat this is to speak with intent. However, without speech therapy, it will be challenging to do this because the muscles have to be strong enough to support the intentional voice. This is why speech therapy combines strengthening exercises with learning how to use intent.
Do you have go-to speech exercises for people with Parkinson's?
Parkinson Voice Project hosts free online "Parkinson's Speech Exercises" Monday through Friday at 10 a.m. CST on our website, Facebook page, and YouTube channel. These practice sessions are 30 minutes long. We complete the SPEAK OUT! exercises and include cognitive exercises, as well as education.
In addition, Parkinson Voice Project hosts singing classes in our clinic and online. Beginning in January, these classes will be offered for free every week.
---
Expert Voices is a monthly series involving a Q&A with an expert in the Parkinson's space about a specific topic. These topics and questions are curated from a survey in which we ask readers what they want to learn more about from experts. If you'd like to submit topics or questions for consideration in a future installment of the series, click here to take the survey.
Parkinson's News Today is strictly a news and information website about the disease. It does not provide medical advice, diagnosis, or treatment. This content is not intended to be a substitute for professional medical advice, diagnosis, or treatment. Always seek the advice of your physician or other qualified health provider with any questions you may have regarding a medical condition. Never disregard professional medical advice or delay in seeking it because of something you have read on this website.