Parkinson's Foundation names a comprehensive care center in Ohio
Ohio State University's Wexner Medical Center recognized for specialized care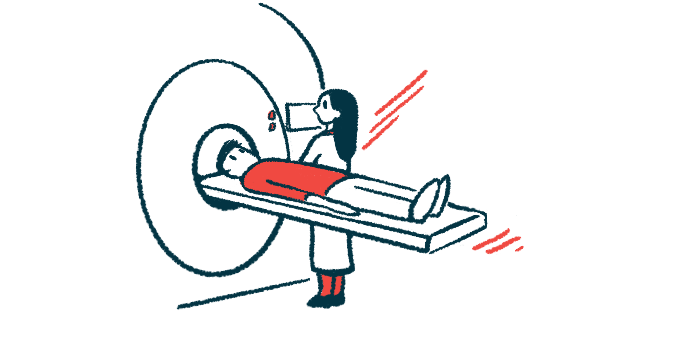 In recognition of the high level of specialized care it provides to Parkinson's disease patients, the Ohio State University Wexner Medical Center has been named a Parkinson's Foundation Comprehensive Care Center, the only hospital center in Ohio with that designation.
"The Parkinson's Foundation Comprehensive Care Center designation symbolizes leadership in providing high-quality Parkinson's care," John Lehr, Parkinson's Foundation president and CEO, said in a press release. "Ohio State Wexner Medical Center plays an integral role in advancing care for the one million Americans currently living with Parkinson's disease."
As a new member of the Parkinson's Foundation Global Care Network, the medical center becomes one of 10 nationwide that, as required, excels in a specialized, multidisciplinary team approach to evidence-based, patient-centered care. Such centers also must evince leadership in professional training and conduct impactful community outreach and patient education.
"Our team is thrilled to become a Comprehensive Care Center," said Ariane Park, MD, co-director of Ohio State's Center for Parkinson's Disease and Other Movement Disorders, part of the Wexner Medical Center. "It's a validation of our efforts and allows us to join the Parkinson's Foundation's Global Network … . With this designation, we are dedicated to continuing to bring the most innovative, up-to-date treatments, research options and information to our [Parkinson's disease] community here in central Ohio and beyond."
The Wexner Medical Center's comprehensive care approach uses a multidisciplinary team that includes neurologists who specialize in movement disorders and work collaboratively with speech, mental health, physical, and occupational therapists. To complement such care, the foundation offers, through its website, resources such as disease information, support groups, and community events.
Filling in the gaps
"When medicine takes care of Parkinson's, it's a focused intervention. As a neurologist, I adjust a patient's medication, prescribe physical therapy and discuss diagnosis and prognosis," said Pietro Mazzoni, MD, PhD, co-director of OSU's movement disorders center. "But what's left is a lot of gaps that I will not be able to address because the patient walks out of a visit from me with all these questions about 'What does this mean for me? For my life? For my job? For my family?' The Parkinson's Foundation has made it [its] mission to fill in all of those gaps."
"I'm gratified by the excellence of our multidisciplinary team here at Ohio State Wexner Medical Center, and I believe that the Parkinson's Foundation's recognition is very well deserved," said Benjamin Segal, MD, co-director of Ohio State's Neurological Institute.
The purpose of the organization's Global Care Network is to ensure patient access to equal and quality care — where and when it's needed — to help those with Parkinson's live optimal lives. In addition to Comprehensive Care Centers, the network includes Centers of Excellence that meet the same rigorous care standards requirements and participate in clinical research.