Duopa Found to Quickly Ease Motor Fluctuations in Phase 3 Trial
New analyses show better symptom control in advanced Parkinson's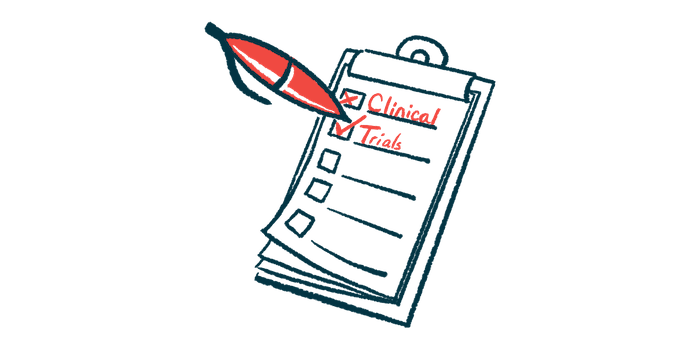 One year of treatment with Duopa, a levodopa/carbidopa intestinal gel, led to fast and sustained reductions in motor fluctuations and improved symptom control throughout the day among people with advanced Parkinson's disease.
That's according to new analyses of data from a earlier large-scale Phase 3 clinical trial that tested the therapy's long-term impact.
The new findings have "important implications for improving patients' [quality of life] and ability to perform [activities of daily living]," the researchers wrote.
Also called carbidopa/levodopa enteral suspension (CLES), Duopa is approved in the U.S. and Europe — where it's marketed as Duodopa — to treat motor fluctuations in advanced Parkinson's.
According to the team, the analyses "provide additional context to the longer-term impacts of CLES and supplement prior studies that demonstrated long-term benefits of CLES in real-world populations."
Analyzing Duopa effectiveness in advanced Parkinson's
The results of the analyses were reported in a study, "Long-term results of carbidopa/levodopa enteral suspension across the day in advanced Parkinson's disease: Post-hoc analyses from a large 54-week trial," published in Clinical Parkinsonism & Related Disorders. 
Oral levodopa is a mainstay treatment for Parkinson's. A precursor molecule to dopamine — the signaling molecule that's deficient in Parkinson's — levodopa works to restore dopamine levels and ease the disease's symptoms.
Long-term treatment with levodopa, however, often leads to motor fluctuations and so-called "off" episodes between doses, in which motor symptoms are no longer effectively controlled and re-emerge.
Levodopa is usually co-administered with other medications, such as carbidopa (sold as Sinemet), that help prevent its breakdown and ease side effects.
Duopa, AbbVie's intestinal gel formulation of the carbidopa-levodopa combination, is delivered continuously for 16 hours via a portable infusion pump connected directly into the small intestine.
As such, the therapy is expected to help shorten "off" periods and offer more consistent levodopa levels in the blood for people with advanced Parkinson's who experience significant motor fluctuations.
A previous AbbVie-sponsored, open-label Phase 3 clinical trial (NCT00335153) evaluated the safety and tolerability of Duopa in 354 Parkinson's patients, ages 30 and older. All participants had severe motor fluctuations, defined as three hours of "off" time daily despite optimized treatment with available oral medications.
Participants were enrolled at 86 centers in 16 countries, and the trial was carried out between January 2008 and June 2012. Following a screening period, tube placement, and optimization of the treatment, patients received Duopa for 54 weeks, or just over a year.
Results showed that Duopa treatment significantly decreased patients' total daily "off" time by 4.4 hours — a 65.6% drop — when compared with the period before starting treatment.
Patients also saw significant improvements in activities of daily living and quality of life.
Looking at the long-term
The newly published study was a post-hoc analysis — meaning one carried out after the trial was completed — conducted to further investigate the treatment's effects on motor fluctuations.
The analysis included 289 of the study's participants, for whom a 24-hour home diary of motor status was available at study's start (baseline) and for at least one time point after treatment initiation.
Patients recorded their motor state in 30-minute increments throughout the day, over a three-day period prior to each clinical visit: baseline and weeks 4, 12, 24, 36, and 54. These states included asleep, "off" periods, and "on" periods.
"On" phases were classified as those times with either with troublesome involuntary movements, or dyskinesia, or without it (ON-woTD). Dyskinesia is a symptom commonly associated with long-term levodopa use.
The patients' mean age was 63.9 at the study's start and 57.8% were men. Overall, the participants were experiencing an average of 6.75 "off" hours per day at baseline.
Results showed that after four weeks of treatment with Duodopa, patients were nearly two times more likely to achieve ON-woTD after waking up compared with baseline. These odds continued to improve, ranging from 2.23–2.51, up to one year and remaining statistically significant relative to baseline.
The average time to reaching ON-woTD after waking also was significantly reduced at all time points, declining from 108 minutes, or nearly two hours, at the study's start to 51 minutes after one year.
Patients also were able to maintain this steady-state for longer intervals when using Duodopa. Specifically, the mean duration of ON-woTD time across four-hour intervals during the day significantly increased from a range of 93–119 minutes (about 1.5–two hours) at baseline to 157–197 minutes (about 2.5–three hours) at week 54.
In contrast, the duration of time spent in the "off" phase significantly and steadily decreased, from 85–106 minutes (1.5–1.75 hours) every four hours at baseline to 17–44 minutes after one year.
"By allowing patients to reach ON-woTD significantly faster in the morning and maintaining this benefit over longer duration, CLES has the potential to increase patients' independence in [activities of daily living], reduce caregiver burden, and improve patients' [quality of life]," the researchers wrote.
In addition, patients generally experienced significantly fewer motor-state transitions when using Duodopa — about half as many relative to baseline — as well as fewer extreme motor fluctuations. Altogether, this reflected better motor symptom control.
Of note, the percentage of patients who experienced an extreme fluctuation was reduced from 31.8% at baseline to 10.8% after four weeks of treatment and 7.6% after a year.
"Our longitudinal analyses of daily patterns support the long-term effectiveness of CLES in increasing time to ON-woTD onset after waking, improving motor-symptom control as measured by motor-states' duration throughout the day, and reducing motor-state transitions and extreme fluctuations," the team wrote.
"Treatments that provide consistent motor-state stability or minimize daily motor-state transitions may have important implications for patients' and caregivers' [quality of life]," the researchers added.
Additional studies of Duopa's effects on motor fluctuations should be conducted in real-world populations, the team noted.