Bladder problems in patients linked to distinct brain networks on MRI
Findings may help advance treatments for patients with urinary incontinence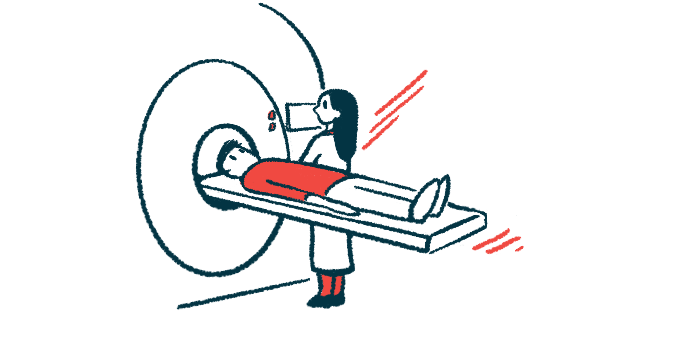 Parkinson's disease patients with urinary incontinence (UI) exhibit distinct brain activity networks compared with patients without the bladder symptom, according to a recent study.
Urinary incontinence was linked to stronger functional interactions between brain regions implicated in Parkinson's disease and others linked to brain-bladder control.
Findings overall "will provide greater understanding of neurological correlates of UI in [Parkinson's] and may provide targets for therapeutic intervention," researchers wrote.
The study, "Urinary incontinence‐related effects on functional connectivity circuits in persons with Parkinson's disease," was published in Neurourology and Urodynamics.
Urinary incontinence one of the non-motor symptoms of Parkinson's
Among the many non-motor symptoms of Parkinson's is urinary incontinence, also known as overactive bladder, wherein difficulties with bladder control cause feelings of urgency and urine leaking.
Imaging studies have indicated that urinary incontinence is associated with increased functional interactions, or connectivity, between brain regions related to bladder control in the general population, but such studies have not been conducted in people living with Parkinson's disease.
An understanding of the neurological underpinnings of the symptom in Parkinson's could "inform novel targets for treatment," according to the researchers.
As such, they examined MRI data from Parkinson's patients with the symptom (32 people) and those without (87). Imaging data were obtained from the Parkinson's Progression Markers Initiative, a large, long-term study led by the Michael J. Fox Foundation for Parkinson's Research.
Patients included in the study had early-stage Parkinson's, before significant motor and non-motor symptoms emerge.
Participants with urinary incontinence were significantly older (mean age of 67) compared to patients without it (mean age 61) and had a significantly higher proportion of women (50%) relative to the group without urinary incontinence (20.7%).
Urinary incontinence was also linked to distinct functional connectivity patterns on MRI.
Many of the identified brain regions are known to be involved in bladder control, offering "support for our hypothesis that UI is associated with disrupted brain–bladder functional circuitry," the researchers wrote.
For example, urinary incontinence patients had greater connectivity between a brain region called the putamen and both the caudate and thalamus.
This finding is notable given the fact that the loss of dopamine-producing nerve cells in the putamen and caudate, collectively known as the striatum, is a key feature of Parkinson's. Moreover, all three regions exhibit tissue loss at early disease stages.
Alterations in connectivity in these regions is consistent with the understanding that such regions help to inhibit urination when the pelvis contracts, the scientists noted.
Findings could inform development of new treatments, preventive strategies
On the other hand, urinary incontinence patients showed decreased functional connectivity between the anterior cingulate cortex and the angular gyrus. Connections between these two brain regions are normally associated with cognition.
Notably, not all brain regions previously identified to be involved in urinary incontinence among the general population were identified to have altered connectivity in Parkinson's patients with the symptom.
The scientists noted that the study did not account for how full each person's bladder was at the time of the MRI scan, nor the severity or type of urinary incontinence patients were experiencing.
Nonetheless, "our results support and add to the growing body of research related to understanding the neurological underpinnings of UI," the researchers wrote.
Ultimately, this could inform the development of new treatments or preventive strategies, "such as awareness of behavioral techniques for suppressing UI to promote bladder health in persons with early [Parkinson's]," the team concluded.