FDA clears NeuroRPM, Apple Watch app to monitor daily symptoms
AI-powered app reported to detect 'slight changes with accuracy'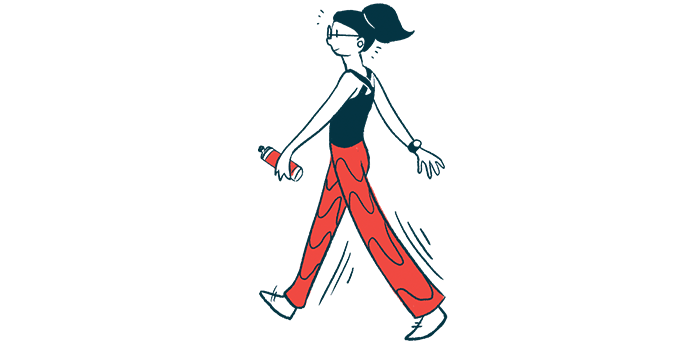 NeuroRPM, an artificial intelligence (AI)-powered app designed to continuously monitor hallmark symptoms of Parkinson's disease has been cleared for use by the U.S. Food and Drug Administration (FDA).
"The clearance of NeuroRPM is a major milestone in the fight against Parkinson's disease," Alexander Ksendzovsky, MD, PhD, cofounder and chief scientific officer of NeuroRPM, the app's developer, said in a company press release.
The app runs on the Apple Watch and offers an easy and effective way to continuously monitor symptoms and other health metrics important for Parkinson's disease, the company reported. Among symptoms captured by the wrist-worn device are bradykinesia, or abnormally slow movements; tremor; and dyskinesia, the uncontrolled and involuntary movements that can affect patients.
Goal is 'unprecedented insights' into Parkinson's hallmark symptoms
"NeuroRPM is able to assess even slight changes with accuracy comparable to that of a neurologist. This changes the game for the treatment of Parkinson's patients," said Ksendzovsky, who is also the director of Epilepsy and Functional Neurosurgery at the University of Maryland Medical Center.
"This technology will allow for unprecedented insights into the symptoms of Parkinson's disease … using critical health and wellness data from Apple Watch," he added.
NeuroRPM consists of proprietary algorithms built into an Apple Watch app, allowing data to be collected passively, without effort during a patient's daily life routines.
NeuroRPM is available by prescription only and users decide which data collected from the Apple Watch is shared with the app.
"We are thrilled to be on the new frontier of digital health with NeuroRPM," said Atila Omer, NeuroRPM's president.
"By leveraging the power of Apple Watch, we are transforming the way individuals with Parkinson's disease understand their health, enabling care providers to make more informed clinical decisions which will lead to better health outcomes. We are honored to help drive this revolution in healthcare," Omer added.
According to the company, NeuroRPM's development comes from years of technical research and clinical trials with participating healthcare and industry partners.
The app's ability to "objectively measure and track" Parkinson's symptoms is currently in a clinical trial (NCT05680961) involving about 100 adults at the Parkinson's & Movement Disorders Center of Maryland. It is expected to end by August.
The observational study is comparing assessments of symptom severity in patients, at the end of one year of the app's use, provided by the NeuroRPM app and by clinicians using the standard Unified Parkinson's Disease Rating Scale.
NeuroRPM harnesses the power of AI and machine learning, a type of AI that learns from patient data to predict certain outcomes.