Study: Nearly 40% of Patients Have Minor Hallucinations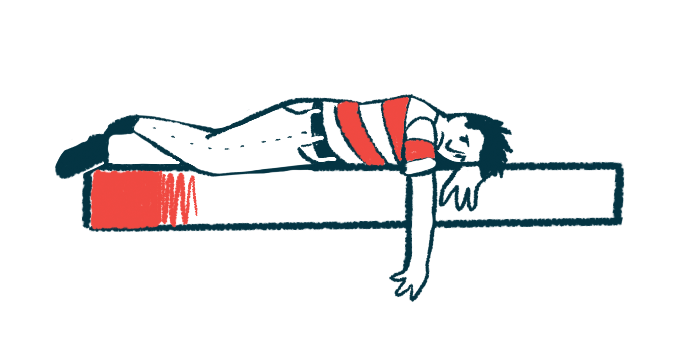 Nearly four of every 10 patients with Parkinson's disease experience minor hallucinations, a new study from China estimates.
Results suggest a link between minor hallucinations and Parkinson's-related sleep problems.
The study, "Prevalence and Risk Factors for Minor Hallucinations in Patients with Parkinson's Disease," was published in Behavioural Neurology.
A hallucination is when a person senses something that is not really there. As many as three in four Parkinson's patients will develop psychosis, which encompasses hallucinations as well as delusions (fixed beliefs without a basis in reality).
While it is possible for hallucinations to be dramatic, minor hallucinations are much more common. Minor hallucinations include presence hallucinations (feeling someone nearby, when no one is there) and passage hallucinations (catching a glimpse of a shadow, often described as a person or an animal), as well as visual illusions, such as mistaking similarly-shaped objects or seeing faces in abstract shapes.
Minor hallucinations are "the most frequent and earliest type of psychotic phenomenon" in Parkinson's, the researchers wrote, noting that these hallucinations may even develop before motor symptoms become apparent. However, minor hallucinations have not received as much study as rarer, more dramatic hallucinations.
Now, researchers reported on the occurrence of minor hallucinations among 262 Parkinson's patients seen at the Affiliated Brain Hospital of Nanjing Medical University in China.
Among these patients, nearly four of 10 — 102, or 38.9% — experienced minor hallucinations. In addition, 14 (5.3%) experienced major hallucinations, and one patient experienced delusions in the absence of hallucinations.
Among 74 patients with available data, the most common type of minor hallucination was visual illusion (48.4%); misidentifying objects was particularly common (19.7%). Passage hallucinations accounted for 28.7%, and presence hallucinations for 23%.
"Presence hallucinations are likely to have unfamiliar people standing nearby, and passage hallucinations have animals or objects passing by. Object misidentifications were described as misidentifying an object as an unfamiliar person or another object," the researchers wrote.
Minor hallucinations "could appear at any time, lighting condition, and environment but are more likely to appear indoor during the day when the light is dim," they added.
The team noted that the frequency of minor hallucinations "ranged from daily to less than once a week." This also varied based on hallucination type. For 41.7% of those who experienced object misidentification, this type of hallucination was a daily occurrence.
Notably, in 22.1% of patients who experienced them, minor hallucinations started prior to the onset of Parkinson's motor symptoms.
In comparing patients who did or did not experience minor hallucinations, the researchers noted certain differences. For example, patients with this form of psychosis tended to have a longer disease duration and higher rates of usage for certain medications.
Patients with minor hallucinations also had a "greater burden in a range of nonmotor symptoms and life quality than those without hallucinations," the researchers reported.
The scientists then conducted statistical analyses to look for risk factors associated with minor hallucinations. Results showed a significant connection between sleep problems, particularly REM (rapid eye movement) sleep behavioral disorder (RBD), and minor hallucinations. There also were significant associations between minor hallucinations and measures of life quality.
"This study provides evidence that MHs [minor hallucinations] are mainly associated with RBD, sleep quality, and health-related life quality," the researchers concluded.
The team noted this study is limited by its small sample size, and the fact that patients were assessed at a single point in time. They called for more research into this long-overlooked symptom.
The researchers also stressed the importance of healthcare providers taking the initiative to ask their patients about minor hallucinations.
"If not for the doctor's inquiry, then only a few patients would take the initiative to report the presence of MHs either because it did not cause any discomfort or because the patient is afraid of being considered insane," the team wrote.