COVID-19 negatively impacted patients, caregivers in Japan: Survey
Social isolation increased, but pandemic had little effect on medical visits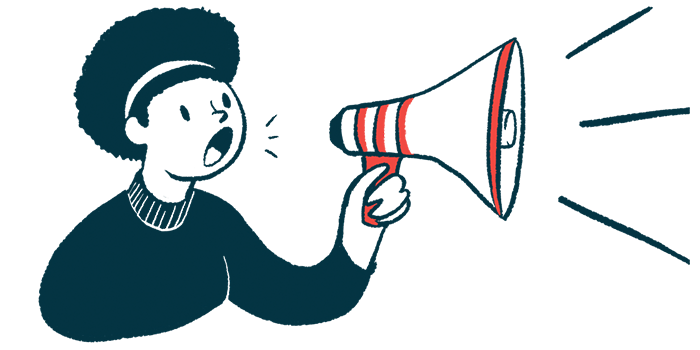 Parkinson's disease patients in Japan reported a general worsening of their symptoms and less time spent out of the house during the COVID-19 pandemic in a recent survey study. As a result, caregivers reported an increased burden that was accompanied by more frustration and fatigue.
"For future emergency control measures, such as those imposed for infectious disease epidemics, it is important that treatment, procedures, and policy consider the possibility that patients' symptoms may worsen," the researchers wrote in "Survey on the Impact of the COVID-19 Pandemic on Patients with Parkinson's Disease and Their Caregivers in Japan," which was published in Patient Preference and Adherence.
COVID-19 infections caused by the SARS-CoV-2 virus began to spread in late 2019, prompting many countries to implement emergency lockdowns or social distancing protocols to limit its impact.
Elderly people with chronic diseases like Parkinson's were considered to be at a particularly high risk for severe complications from the virus and advised to be cautious about being exposed to potential infection.
That isolation may be linked to other consequences, including reduced access to medical care and less socialization, which can effect physical and mental health.
Before and after COVID-19 pandemic
Indeed, a number of reports from around the world indicated the pandemic took a heavy toll on Parkinson's patients and negatively impacted caregivers' quality of life, leading researchers to conduct a nationwide survey of patients and caregivers involved in the Japan Parkinson's Disease Association to learn more about its impacts in Japan.
Consisting of 29 questions for patients and 20 for caregivers, the survey asked how life was different before the pandemic (before February 2020), during its peak when Japan was in a state of emergency (August 2020), and later when the pandemic was still ongoing (February 2021). Responses were analyzed from 1,883 patients with a mean age of 71.6, and 1,382 caregivers with a mean age of 68.5.
Before the pandemic, most patients (66.2%) reported going out at least three times a week. This fell to 45.1% in August 2020 and 44.2% by February 2021.
For more than 70% of patients, the frequency of visits to medical institutions didn't change after the pandemic. Likewise, for most patients, the use of rehabilitation and nursing care services was relatively stable.
Thus, while "unnecessary and non-urgent going out decreased during the pandemic," there was little change in the frequency of necessary activities, the researchers noted.
While telemedicine saw slight increases after COVID-19, the practice wasn't widely used either before or during the pandemic, with 86.3%-98.3% not using it at any given time. Most respondents (65%) said they could get "more satisfactory treatment face to face," as the reason for not using telemedicine as of February 2021.
That finding contrasts with the "high acceptance of telemedicine observed in surveys of people with [Parkinson's] across the United States," the researchers said.
Disease severity worsened
Patients reported a general worsening of disease severity, or an increased score on the Hoehn and Yahr (HY) scale, during the pandemic. This was particularly notable in those with lower HY scores, or more mild disease, before the pandemic.
Whereas 25.2% had an HY score of 4 or more pre-pandemic, 40.1% had such a score by February 2021, "indicating a change to more severe [Parkinson's] symptoms," the researchers wrote. Older age, reduced time spent out of the house, and a longer disease duration were associated with increases in disease severity.
The analysis was limited by the fact that HY assessments were self-reported and may not align with a doctor's assessment, the researchers said.
About 7%-30% of patients reported perceived motor and nonmotor symptom worsening during the pandemic, which was generally corroborated by caregivers.
Nearly a third of caregivers reported an increased burden on their own lives. The reasons included patients' worsening symptoms (44.2%) and patients going out less often, requiring caregivers to spend more hours at home (43.9%). While caregivers didn't report deteriorations in their own health, they did note more fatigue and frustration.
Given the potential negative impacts of emergency control measures implemented during a national crisis, "support for both patients and caregivers to reduce the burden of long-term care should be considered," the researchers said.