Isolation Due to Pandemic Affected Patients' Mental Health, Cognition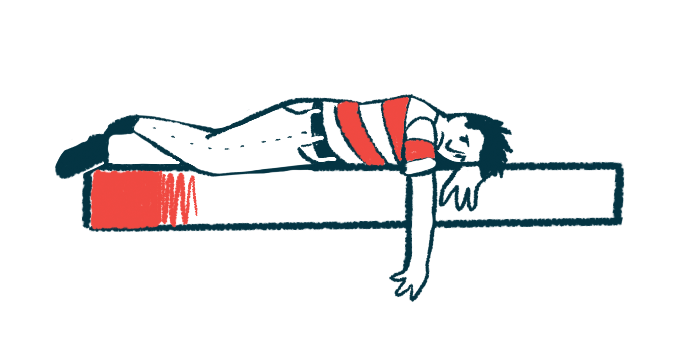 A loss of social support due to the COVID-19 pandemic is tied to poorer mental health and more severe cognitive problems in people with Parkinson's disease, a study based on a patient and caregiver survey reported.
The study, "Impact of Isolation During the COVID-19 Pandemic on the Patient Burden of Parkinson's Disease: A PMD Alliance Survey," was published in Neuropsychiatric Disease and Treatment.
The COVID-19 pandemic has had a profound impact on life for people around the world. In addition to the direct risks posed by the virus itself, many people experienced isolation due to measures put in place to protect against contracting COVID-19.
To learn more about the relationship between pandemic-related disruptions in social support and Parkinson's disease, a team of scientists in the U.S. surveyed patients and their caregivers in early 2021. The survey was distributed through the Parkinson and Movement Disorders Alliance.
"The objective of this cross-sectional survey was to assess the impact of the COVID-19 pandemic on the burden of motor and non-motor PD [Parkinson's disease] symptoms … [focusing] specifically on the impact of social isolation on the respondent-perceived change in PD symptoms," the researchers wrote.
Of the 718 people who answered the survey, about two-thirds were Parkinson's patients, with the rest being caregivers answering on behalf of a patient. More than half of the respondents (61.4%) were older than 70, and there was a roughly even split of genders among patients.
Over half (58.5%) of the respondents reported experiencing a decline in social support after the onset of the COVID-19 pandemic.
Over two-thirds (69.6%) reported greater feelings of sadness and depression during the pandemic, including 16.5% who experienced a "significant" increase in sadness and depression. Similarly, 65.5% of respondents reported increased anxiety during the pandemic, to a "significant" degree for 13.1% of them.
Many Parkinson's symptoms also worsened over the pandemic's course. In particular, 63.1%  of respondents said they had experienced greater cognitive difficulties since its onset, including 6.1% reporting a "significant" worsening.
Statistical analyses showed that, broadly, patients who reported a loss of social support were more likely to experience a worsening in anxiety or depression. They also were more likely to show more severe psychiatric and cognitive problems.
"Decreased social support from outside of the home or primary relationship was significantly associated with worsening mood symptoms (sadness/depression and anxiety), worsening of memory, problem solving, or communication, and worsening confusion and delusions," the researchers concluded.
They noted that fewer than a quarter of respondents (23.2%) were infected with COVID-19, and 6.4% reported that someone in their family or support group had died of the virus.
"The worsening of PD symptoms reported in the survey could therefore be attributed mostly to the isolation and decreased social support during the pandemic rather than to the impact of COVID-19 disease itself," the researchers wrote.
The scientists stressed that their study's design makes it impossible to draw any cause-and-effect conclusions with certainty, and they noted that Parkinson's generally worsens over time regardless of circumstances, which may have impacted its results.
Nonetheless, they said the findings highlight the importance of providing social support to Parkinson's patients, especially at times when the world is chaotic.