NT-0796 reduced inflammatory markers in older adults in 7 days
Patients now being recruited to test NodThera's investigational oral therapy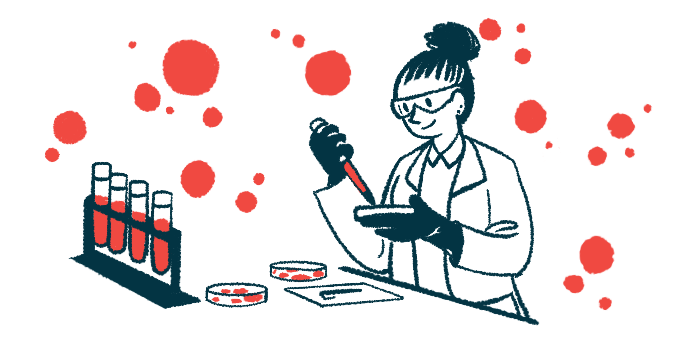 NodThera's NT-0796, an investigational oral therapy for Parkinson's disease, reduced several inflammatory markers in elderly volunteers in seven days, according to initial data from a Phase Ib/IIa study.
Parkinson's patients are now being recruited for the trial's second phase to determine the therapy's impact on a panel of clinical biomarkers designed using preclinical profiles.
These early data confirm the positive results from a first-in-human Phase 1 study (ACTRN12621001082897). Data showed that NT-0796 was well-tolerated in healthy people and demonstrated anti-inflammatory activity as expected as an inhibitor of the NLRP3 inflammasome — a pro-inflammatory signaling complex associated with Parkinson's.
"Taken together, these initial findings represent the first unambiguous demonstration of modulation of neuroinflammation in a human population with an NLRP3 inflammasome inhibitor," Alan Watt, PhD, NodThera's CEO, said in a press release.
"In designing our Parkinson's disease study, we deliberately chose to measure the effects of NT-0796 in an elderly volunteer population as the first stage, since age is a clear factor in increased neuroinflammation," Watt noted.
NT-0796 is designed to cross the blood-brain barrier
Parkinson's disease is marked by the progressive loss of dopamine-producing neurons in the brain, leading to characteristic motor symptoms.
Evidence suggests that the NLRP3 inflammasome, a multi-protein complex that normally detects cellular threats, is a key driver of inflammation associated with neuronal loss in Parkinson's, as well as other neurodegenerative diseases, such as Alzheimer's disease.
NT-0796 is designed to cross the blood-brain barrier, a selective membrane that regulates the flow of molecules from the bloodstream into the brain. While this barrier protects the brain from harm, it also prevents medications from exerting their effects on the brain.
Once inside the brain, NT-0796 blocks the formation of the inflammasome complex with the goal of reducing inflammation and slowing disease progression.
In the first phase of the Phase Ib/IIa study, cerebrospinal fluid (CSF), the fluid surrounding the brain and spinal cord, was collected from elderly volunteers before NT-0796 dosing and seven days later. Levels of the drug in the CSF were consistent with previous observations, according to NodThera.
Over seven days, NT-0796 reduced the levels of neurofilament light chain (NfL), a marker for nerve fiber (axon) damage, by 13% on average and by about 25% in those with the highest levels of inflammation before dosing.
"NfL is now recognised by the Food and Drug Administration (FDA) as a key biomarker of neuroaxonal damage and neurodegeneration," the company stated in its release.
Consistently, participants with the most inflammation showed CSF reduction across a full panel of immune signaling proteins and molecules.
"Demonstrating such rapid decreases in just 7 days, across a broad range of neuroinflammatory biomarkers in the CSF, particularly NfL, is a striking result," Watt said, "as other drugs have required an extended timeframe of months or even years to show reduction of this biomarker."
"Our data provide clear validation of our strategy to take highly differentiated brain penetrant molecules into the clinic and justify our confidence in the potential of NT-0796 to treat diseases such as Parkinson's disease and Alzheimer's disease," Watt added.
Data show potential of NLRP3 inhibition to modulate neuroinflammation
NT-0796 also rapidly reduced bloodstream levels of inactivated pro-inflammatory immune signaling proteins called interleukin-1-beta, interleukin-18, and TNF-alpha, all of which are activated by the NLRP3 inflammasome. The company noted that previous results showed decreases in other blood inflammatory markers, C-reactive protein, and fibrinogen.
"These data, while still very preliminary, provide promising evidence of the potential of NLRP3 inhibition to modulate the neuroinflammation associated with Parkinson's disease," said Paul Matthews, MD, PhD, head of the department of brain sciences in the Faculty of Medicine of Imperial College London.
NodThera is also developing an NLRP3 blocker called NT-0249, which was found to be well-tolerated in another Phase 1 study (ACTRN12622000195752). In contrast to NT-0796, this therapy affects a different part of the brain.
"This is an exciting area," Matthews said. "Development of molecules based on this concept could lead to a step change in the treatment landscape for neurodegenerative diseases more generally."