Wearable device for Parkinson's tremor control now available in US
New Cala kIQ System can be worn like a wristwatch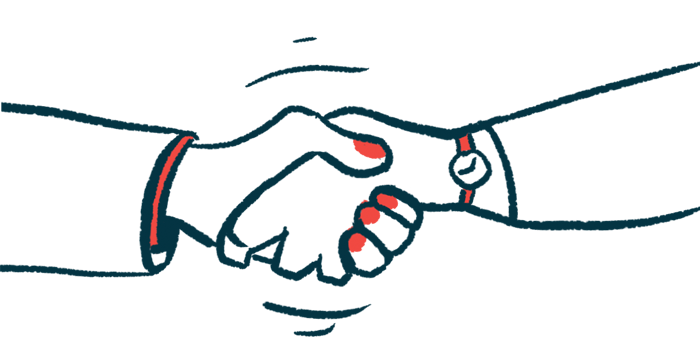 A new device, worn like a wristwatch to help control tremor in people with Parkinson's disease, is now available in the U.S. from its developer, Cala Health.
Called the Cala kIQ System, the wearable device is the first to be cleared by the U.S. Food and Drug Administration (FDA) to help relieve action tremor — that is, tremor that occurs when a person makes an intentional movement — in Parkinson's patients, according to Cala.
The device also is cleared for use in essential tremor, another condition that causes shaking of the hands.
"At Cala, we've always been committed to expanding patient access and accelerating innovation in [artificial intelligence-based] therapy for indications beyond essential tremor. By expanding into Parkinson's disease, we are now able to bring this powerful treatment to additional patients who suffer from action hand tremors," Renee Ryan, CEO at Cala, said in a company press release.
The U.S. Department of Veterans Affairs (VA) health systems has agreed to provide the Cala kIQ device at no cost to VA beneficiaries who have been prescribed it by their providers, according to Cala. The company stated that it's working to secure additional coverage of the device; Cala did not specify how much the device will cost.
New device for Parkinson's tremor works using similar principles to DBS
Tremor is one of the most common and troublesome motor symptoms of Parkinson's disease. There are several medications available that can help to manage tremor, but these treatments may lead to side effects in certain patients.
Some patients also benefit from deep brain stimulation, known as DBS, a surgical treatment in which an electrode is implanted in the brain. That electrode delivers gentle electrical stimulation to specific brain regions, which can ease motor symptoms.
Cala kIQ is designed to work using similar principles to how DBS works — but instead of a surgically implanted electrode in the brain, the device is worn like a wristwatch. Electrical stimulation is delivered up nerves in the arm to stimulate brain regions, using Cala's TAPS (Transcutaneous Afferent Patterned Stimulation) technology.
The device measures the patient's individual tremor patterns, using artificial intelligence to help personalize the amount of stimulation given. It also records data that patients can access, and share with their healthcare team if they so choose, via an online portal.
"Current research shows that tremors can severely impact patients' mental health and activities of daily living, which are essential tasks such as holding a cup, unlocking a door, or dialing a phone," said Pravin Khemani, MD,  who has served as a consultant for Cala Trio, another Cala Health product.
"There's a real need for patient populations who suffer from action hand tremors to have an effective, safe option when it comes to managing their symptoms – which is exactly where TAPS therapy can come in and make a profound difference," Khemani said.
Cala noted that it's a contracted provider with major national and regional health insurance plans.