MyoExo Sensors Remotely Measure Muscle Strain, Bulging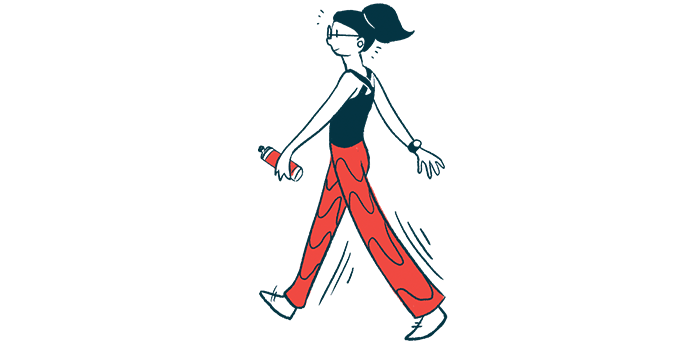 Scientists have created a set of sensors that can help measure muscle strain and bulging while integrated in a wearable device, such as clothes, a feature that may be of use for people with Parkinson's disease.
The sensors could be used to remotely monitor disease progression, quantify the effects, and a patient's response to medication and physical therapy.
The MyoExo technology used in the sensors was co-developed in the Harvard Biodesign Lab of Conor Walsh, PhD, and the Microrobotics Lab of Rob Wood, PhD, at the Harvard John A. Paulson School of Engineering (SEAS). It was developed further through the Wyss Institute for Biologically Inspired Engineering and Harvard Innovation Labs venture program.
"The enabling technology underlying this is a sensor that detects small changes in the shape of an object," Oluwaseun Araromi, a research associate at SEAS and the Wyss Institute, said in a press release.
People with Parkinson's experience motor symptoms such as tremors, slow movements, and muscle rigidity. Quantifying muscle strain can be informative for gauging disease progression and the effectiveness of treatments.
"Parkinson's disease, especially in its later stages, really expresses itself as a movement disorder, so sensors that can detect shape changes can also detect changes in the shape of muscle as people move," said Araromi.
The MyoExo technology stems from research led by Araromi and Wood that showed the sensors are resilient, but highly sensitive, and can be embedded in textiles and soft robotic systems.
"If we had these hypersensitive sensors in something that a person was wearing, we could detect how their muscles were bulging," said Walsh. "That was more application-agnostic. We didn't know exactly where that would be the most important, and I credit [Araromi] and our Wyss collaborators for being the ones to think about identifying Parkinson's applications."
The researchers are refining the technology and, according to Araromi, it should be valuable not only to patients, but also to clinicians, physicians and the pharmaceutical industry.
"Some patients are very incentivized to track their progress," Araromi said. "They want to know that if they were really good last week and did all of the exercises that they were prescribed, their wearable device would tell them their symptomatology has reduced by 5% compared to the week before. We envision that as something that would really encourage individuals to keep and adhere to their treatment regiments."
The researchers are currently conducting proof-of-concept studies in humans to show that the technology can detect clinically-relevant parameters. Araromi intends to show that the wearable device is able to identify and distinguish the muscle movements of a person with Parkinson's from someone without the disease. This is being conducted with the support of the Wyss Institute Validation Project program.
From there, the goal is to demonstrate the device can quantify whether a person has early- or late-stage symptoms of the disease, as well as their response to treatment. The next step will be to assess the device's ability to diagnose early versus late-stage Parkinson's and treatment responses.
"We are evaluating our technology and validating our technical approach, making sure that as it's currently constructed, even in this crude form, we can get consistent data and results," Araromi said.
"We're doing this in a small pilot phase, such that if there are issues, we can fix those issues, and then expand to a larger population where we would test our device on more individuals with Parkinson's disease. That should really convince ourselves and hopefully the community that we are able to reach a few key technical milestones, and then garner more interest and potentially investment and partnership," he added.
The researchers have begun to develop a business plan as part of the Harvard Innovation Lab's venture program.