MJFF Grants $500K to Help Develop Alpha-synuclein Imaging Agent
PET tracer would be first imaging tool for diagnosing Parkinson's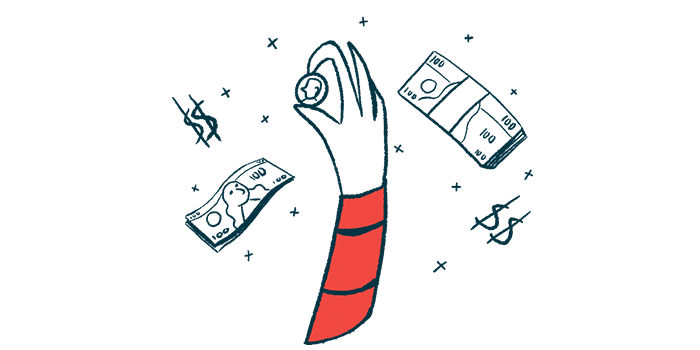 AC Immune will use a new $500,000 grant from The Michael J. Fox Foundation for Parkinson's Research (MJFF) to advance the development of its ACI-12589 positron emission tomography (PET) scan tracer for the detection of alpha-synuclein protein — whose damaging clumps are a hallmark of Parkinson's disease.
The PET scan tracer, if successful, would become the world's first imaging tool capable of accurately diagnosing and monitoring Parkinson's progression, according to an AC Immune press release.
An accurate imaging tool also would allow for a faster and more effective screen of novel therapies for people with abnormal, toxic accumulations of aggregates, or clumps, of alpha-synuclein — collectively known as alpha-synucleinopathies. These include Parkinson's, Lewy body dementia (LBD), and multiple system atrophy (MSA).
With the new grant, the total investment by MJFF to AC Immune's alpha-synuclein PET tracer program has surpassed $3 million.
"We are delighted to receive this additional grant from MJFF and further expand our long-standing and highly productive relationship," said Andrea Pfeifer, CEO of AC Immune. "The grant recognizes the exciting potential of ACI-12589 to play a key role in developing precision medicines to treat PD [Parkinson's disease] and other neurodegenerative diseases."
Developing the PET scan tracer
The new funding will support dosing studies for ACI-12589 in healthy volunteers, as well as ensure its quality by supporting good manufacturing practice. That, in turn, will pave the way for additional clinical studies.
According to AC Immune, the funds also will enable imaging scans of ACI-12589 in more people, providing further data of its specificity and diagnostic potential. Specifically, the company will evaluate the PET scan tracer's performance in identifying alpha-synuclein in Parkinson's disease and LBD patients versus individuals with other neurodegenerative diseases negative for alpha-synuclein. Those disorders include Alzheimer's disease, progressive supranuclear palsy, and spinocerebellar ataxia.
"The foundation is pleased to continue its support of the development of AC Immune's a-syn PET tracer, ACI-12589," said Jamie Eberling, PhD, senior vice president of research programs at MJFF.
"The clinical results reported to date hold promise that a key element in the diagnosis of a-synucleinopathies like PD [Parkinson's disease] and other neurodegenerative diseases is now within reach," Eberling said.
In March, scientists reported proof-of-concept data, showing for the first time how the PET tracer was able to identify the toxic aggregates of alpha-synuclein in a living brain. Prior to this study, such identification had been achieved only in postmortem tissue, or tissue used after a patient's death.
Data presented at that time showed that ACI-12589 was able to target and bind to alpha-synuclein clumps in MSA patients. The tracer accumulated more in brain areas highly affected by MSA. Also, ACI-12589 was able to distinguish MSA patients from those with Parkinson's and LBD, as well as from healthy volunteers.
Its pharmacokinetic and safety profiles also support its development as a human brain PET imaging agent, according to AC Immune. Pharmacokinetics refers to the movement of a medicine into, through, and out of the body.
ACI-12589 was developed using AC Immune's proprietary Morphomer platform, which generates small molecules, called morphomers, that specifically bind to and target misfolded proteins such as alpha-synuclein.
"Imaging agents, capable of earlier detection and disease monitoring, are a vital element in effective treatment of these conditions," Pfeifer said, adding, "The data generated so far demonstrate ACI-12589's potential to be the first non-invasive diagnostic for alpha-synucleinopathies and underline the productivity of AC Immune's proprietary small molecule Morphomer discovery platform."
AC Immune's portfolio also includes an alpha-synuclein-vaccine, called ACI-7104, that the company says is Phase 2 ready. Also in the pipeline are an alpha-synuclein antibody and a Morphomer alpha-synuclein aggregation inhibitor, both in preclinical development.