High dose of mesdopetam may ease levodopa-induced dyskinesia: Study
Oral therapy shows promise in Parkinson's, per Phase 2 trial data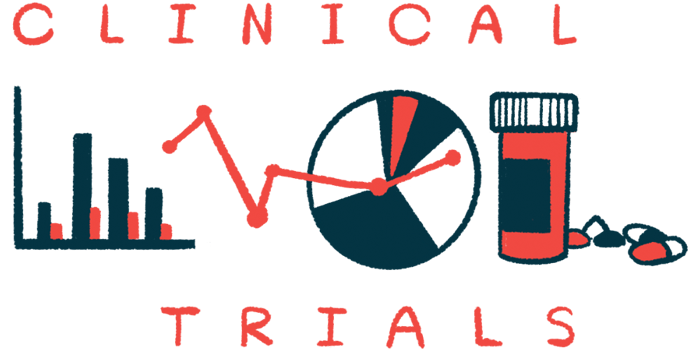 A high dose of the investigational oral therapy mesdopetam led to a significant and clinically meaningful reduction in levodopa-induced dyskinesia — the uncontrolled, involuntary movements and muscle stiffness common in Parkinson's disease patients undergoing treatment — in a Phase 2 study, according to an in-depth examination of trial data.
Based on these data, and those from Phase 1 studies, mesdopetam's developer, IRLAB Therapeutics, will seek an end-of-Phase 2 meeting with the U.S. Food and Drug Administration (FDA) in preparation for a Phase 3 study program.
According to an IRLAB press release, the new analyses confirm the "great potential of mesdopetam" to ease dyskinesia in people with Parkinson's "without … negatively impacting the anti-parkinsonian treatment effect of levodopa."
"I am excited by the potential of mesdopetam both commercially and how it truly can benefit people living with Parkinson's," said Gunnar Olsson, IRLAB's CEO, adding, "The aging global population driving the increased prevalence of Parkinson's and people developing levodopa-induced dyskinesia suggest that mesdopetam could play an important role in this large and growing unmet clinical need."
Levodopa-induced dyskinesia is common problem in Parkinson's treatment
Parkinson's disease is marked by the progressive loss of brain cells that make the chemical messenger dopamine. Levodopa and its derivatives — a standard part of approved Parkinson's treatments — provide the raw materials for cells to make dopamine.
But while levodopa lessens many Parkinson's symptoms, its long-term use is associated with increased dyskinesia. In fact, this outcome is known as levodopa-induced dyskinesia. For many patients, treatment can be challenging, given the need to not impact the positive effects of levodopa therapy.
Mesdopetam, previously known as IRL790, is designed to block specific dopamine receptors linked with dyskinesia development.
The now-complete Phase 2b study (NCT04435431) enrolled 156 Parkinson's patients who experienced dyskinesia for at least two hours per day. Participants were assigned randomly to one of three twice-daily doses of mesdopetam — 2.5, 5, or 7.5 mg — or a placebo for 12 weeks, or about three months.
The trial failed to meet its main goal of increasing patients' daily good on-time without dyskinesia, meaning there was no statistically significant difference between the treatment and placebo groups.
However, those randomized to the 7.5 mg dose of mesdopetam, called the full analysis set (FAS) population, experienced a significant and clinically meaningful increase in good on-time of 1.75 hours compared with the placebo group. The results were scaled to 16 hours of awake time.
Mesdopetam at the high dose also demonstrated significant anti-dyskinetic effects, as assessed by the Unified Dyskinesia Rating Scale (UDysRS), used to measure dyskinesia severity. Scores on that scale among the FAS group showed a significant reduction of 6.2 points over those on the placebo.
We are pleased to see clear and clinically meaningful anti-dyskinetic effects of mesdopetam in the analyses of the Phase [2b] study data.
Dose adjustment was allowed once during the trial. Based on that, a secondary analysis focused on the actual dose received by patients who completed the study protocol, called the per-protocol (PP) population. In this group, there was a dose-dependent reduction of 9.2 UDysRS points with mesdopetam versus the placebo.
Additionally, when assessing the degree of disability caused by dyskinesia, compared with the placebo, there was a reduction of 3.5 points in the FAS group and a 5.5-point decrease in the PP group at 7.5 mg twice daily.
The daily off time, which refers to periods when the medication wears off and symptoms return, was decreased compared with placebo use in both the FAS and PP groups. Off time was reduced by 1.27 hours at the high dose in the PP group, "indicating a direct anti-parkinsonian effect of mesdopetam in subjects treated with levodopa," the company said in its release. Also, there were no changes in MDS-UPDRS part 2, an assessment of daily motor function.
"We are pleased to see clear and clinically meaningful anti-dyskinetic effects of mesdopetam in the analyses of the Phase IIb study data," said Nicholas Waters, executive vice president and head of R&D at IRLAB, noting that "consistent dose-response patterns were observed across the key efficacy endpoints assessing dyskinesia: 'good on'-time, UDysRS, UDysRS subscales."
According to Waters, the overall data show the therapy candidate is effective against dyskinesia "without affecting normal motor function" or the positive effects of levodopa treatment.
"The reduced off time even indicates that mesdopetam has anti-parkinsonian effects," Waters said, adding that the "dose-dependent effects make it possible to select dose for Phase III."
IRLAB now aims to plan Phase 3 trial of mesdopetam
IRLAB had entered into an exclusive worldwide licensing agreement with Ipsen in 2021 to help develop and commercialize mesdopetam. To prepare for Phase 3 studies, Ipsen performed three Phase 1 trials.
One study evaluated pharmacokinetics, called PK for short, which is how a medicine moves into, through, and out of the body. The findings showed similar PK in Asian and non-Asian populations.
A second study showed a low risk of drug-drug interactions, while a third — this one a drug elimination study — demonstrated no risk of mesdopetam accumulating in the body. Safety data did not reveal any new safety signals with mesdopetam.
"The data from the three Phase I studies performed by Ipsen are encouraging as they suggest that treatment with mesdopetam will be predictable and with little variability," said Joakim Tedroff, IRLAB's chief marketing officer.
"This will most likely result in a simple uniform dosing of the drug, which minimizes the risk of dosing errors and is an advantage for mesdopetam over current alternatives in the management of dyskinesia in Parkinson's," Tedroff said.
In a separate press release, IRLAB announced it now has secured full ownership of the mesdopetam program from Ipsen and will control its further clinical development and future commercialization. As compensation, IRLAB will pay Ipsen a royalty based on future product sales.
IRLAB now is looking forward to advancing mesdopetam into Phase 3 trials, stating its new data package "provides a solid foundation for continuing … development."
"I think the mesdopetam data package is one of the most compelling available in the symptomatic treatment of Parkinson's," said Karl Kieburtz, MD, a professor in neurobiology at the University of Rochester, in New York, and a former chairman of the FDA's peripheral and central nervous system advisory committee.
"Mesdopetam has the rare ability to both improve dyskinesias and improve parkinsonism and, at the same time, appears to be well tolerated," Kieburtz said, adding, "I expect it will have both clinical utility and commercial success."