IRLAB ramps up for mesdopetam Phase 3 program in Parkinson's
Company will request end-of-Phase 2 meeting with FDA on therapy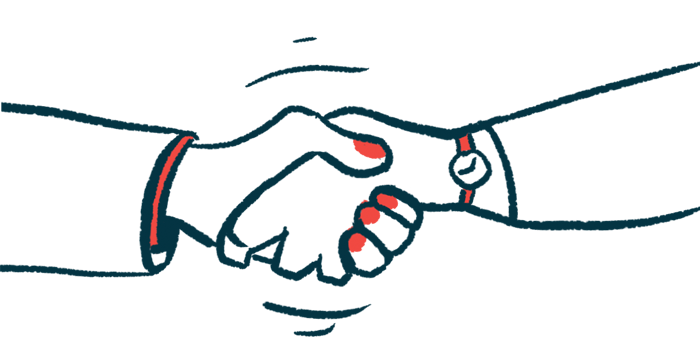 IRLAB Therapeutics is taking steps in preparation for a Phase 3 clinical program of mesdopetam, an experimental medicine for the treatment of levodopa-induced dyskinesia in Parkinson's disease.
The Swedish company is consulting with two advisors, Clintrex and ProPharma Group, to gather the documentation needed to request an end-of-Phase 2 meeting with the U.S. Food and Drug Administration (FDA).
This meeting would help IRLAB communicate with the FDA and ensure that the company and the regulatory agency are aligned prior to moving forward to Phase 3 clinical testing.
"I am looking forward to working with these experts on the next step in the development journey of mesdopetam," Gunnar Olsson, CEO at IRLAB, said in a company press release, citing the companies' "world-leading expertise."
Olsson added that both Clintrex and ProPharma share IRLAB's "understanding of mesdopetam's great potential in reducing the burden and transforming the lives of people living with Parkinson's disease."
Oral therapy found to increase on time in patients
Symptoms of Parkinson's happen when dopamine-producing nerve cells in the brain, known as neurons, become damaged and die over time. Dopamine is a chemical messenger that relays signals between neurons to help coordinate movement.
Levodopa, which gets converted into dopamine in the brain, is the mainstay treatment for easing the motor symptoms of Parkinson's. However, its long-term use may cause troublesome dyskinesia, or uncontrolled, involuntary movements that may interfere with day-to-day life.
Mesdopetam, formerly IRL790, is designed to block a specific dopamine receptor — called the D3 dopamine receptor — that has been linked to the development of uncontrolled movements. Blocking this receptor is expected to ease symptoms of levodopa-induced dyskinesia.
A Phase 2b study (NCT04435431) tested the safety and efficacy of three doses of mesdopetam against a placebo, taken as an oral capsule twice daily for about three months, in 156 patients who were experiencing dyskinesia for at least two hours each day.
Patients who were randomly assigned to a high dose of 7.5 mg of mesdopetam experienced a significant and clinically meaningful increase in good on time of 1.75 hours compared with those on a placebo.
On time refers to periods when symptoms of Parkinson's are under control with levodopa and patients do not experience troublesome dyskinesia.
"I see great potential of mesdopetam changing lives of people living with Parkinson's and we at Clintrex are honored to continue to support the program in interactions with the FDA," said Karl Kieburtz, MD, president and co-founder of Clintrex.
"Our collective experience working with and at the FDA, including evaluating end-of-Phase 2 meeting requests, is advantageous in successfully supporting IRLAB and mesdopetam through the same process," added Kieburtz, who served as the former chairman of FDA's peripheral and central nervous system advisory committee.
The global rights to the experimental medicine were acquired in mid-2021 by Ipsen, which will be responsible for helping to develop and market mesdopetam, should it be approved in the future.
Clintrex will lead IRLAB's U.S. regulatory strategy, while ProPharma will act as the company's regulatory agent in the country.
Our collective experience working with and at the FDA, including evaluating end-of-phase 2 meeting requests, is advantageous in successfully supporting IRLAB and mesdopetam through the same process.
To get ready for a possible Phase 3 program, Ipsen performed three Phase 1 studies evaluating mesdopetam's pharmacokinetics, or how a medicine moves into, through, and out of the body. The trials also examined the therapy's drug-drug interactions.
The results showed that in Asian and non-Asian populations, the treatment candidate's pharmacokinetics are similar. The studies also found that mesdopetam carries a low risk of drug-drug interactions, and no risk of building up in the body — both suggesting that the therapy's use may be predictable and have little variability.
Typically, as part of an end-of-Phase 2 meeting, the FDA reviews the data generated in previously completed studies and evaluates the Phase 3 plans and study protocols. In addition, the agency may indicate if any further information is needed to support a future marketing application.
"Given our significant, successful regulatory experience with Parkinson's therapies, we are excited at the prospect and improvements represented by mesdopetam," said Matthew Weinberg, president of regulatory sciences at ProPharma.
"ProPharma has recently driven the successful submission of multiple Parkinson's NDAs [new drug applications] and we look forward to assisting IRLAB as it moves forward," Weinberg added.