We Have the Right to Grieve Parkinson's Disease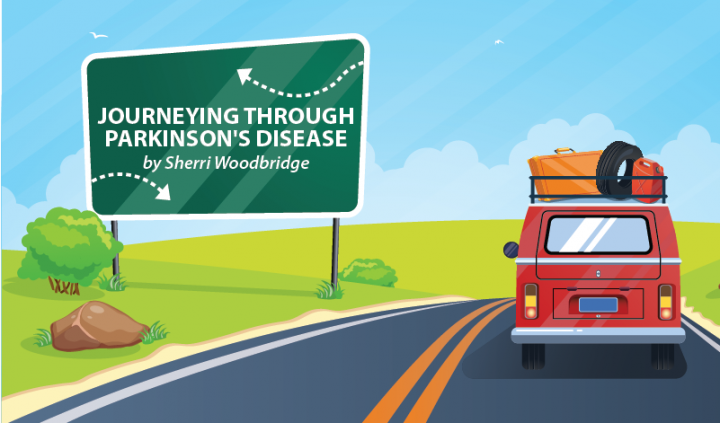 Ashen faces stare forward, their lifeless eyes fixated on the pine box before them. Some weep, while others watch with blank expressions void of emotion. Both represent the grief that hangs heavy in the room.
Death does not hold the rights to grief.
Some might say that grief comes from the passing of a soul from life here on Earth. Yet, other events merit grief as a legitimate emotion, not only in dying, but also in living. These might include a lifelong relationship coming to an end through betrayal, the loss of innocence, divorce, a chronic or terminal illness diagnosis, or longing for children while remaining childless. 
Bright cotton candy clouds, once displayed against a baby blue sky, have now faded into grays of every hue. The wind has taken to whistling as it slams a downpour of raindrops to the earth, mocking us with its song of fear. Nothing feels safe from the storms that seem to attack — not your joy, hope, faith, or courage. They are all tested in the wake of grief.
The doctor tells you, "You have Parkinson's disease" (or another chronic or terminal illness). A million thoughts vie for space in your brain, and they tend to settle on fears about what could lie ahead. 
Thoughts and feelings are stirred up because of the anxiety we experience. It is normal to experience grief at times like this.
We can feel as if we've become like a puzzle waiting to be put back together, but we are learning. But we can never be put back together the way we once were, when all the pieces fit nicely and neatly. 
Has all the good disappeared because we now have Parkinson's disease?
Your joy exists, but because you wear the Parkinson's "mask," others assume you are grumpy. Because of the mask, you look grumpy, and due to the suggestion, you begin to feel grumpy.
Hope seems elusive. You want to trust in something or someone greater than yourself, but grief leaves you unsure of what to believe. 
Can your faith hold up under the diagnosis of a debilitating, lifelong disease? Can you muster the courage and strength to go the distance with this monster? How do you get over grieving Parkinson's?
Over versus through
Like grieving a death, with time, it gets easier to accept your new path in this life. I don't believe one ever gets over the shock of a Parkinson's diagnosis, but you can get through it. 
The 5 'we musts'
We must try to stop dwelling on the "what ifs": What if this goes from bad to worse faster than they're telling me? What if one morning I wake up only to discover I am no longer able to move? What if my spouse leaves me?
We must replace the "what ifs" with truth: This disease has no guarantee that it will progress quickly or slowly. We must learn to take one day at a time, remain thankful for that day, and make the most of it. 
We must not dwell on the thoughts that chain us to the fear and the darkness, allowing it to engulf our spirits. Instead, we must fill our minds with things that will encourage and inspire us. 
We must get up, get out, and do the things that bring us joy, even if we can only do it for five minutes at a time. We must start somewhere. If we don't, we will give fear a foothold in relation to our joy and peace.
And when we are starting somewhere, we must find someone to walk the journey with us who will help us to endure to the end.
Misery loves company, some say. People who are feeling miserable draw comfort from others who are miserable. 
I say misery does love company, which is why we need the type of company that encourages and supports us, lifts us up, and stays by our side while we grieve, until finally we are able to see the blue in the sky once again. 
***
Note: Parkinson's News Today is strictly a news and information website about the disease. It does not provide medical advice, diagnosis or treatment. This content is not intended to be a substitute for professional medical advice, diagnosis, or treatment. Always seek the advice of your physician or another qualified health provider with any questions you may have regarding a medical condition. Never disregard professional medical advice or delay in seeking it because of something you have read on this website. The opinions expressed in this column are not those of Parkinson's News Today or its parent company, BioNews Services, and are intended to spark discussion about issues pertaining to Parkinson's disease.