World's Largest Parkinson's Gene Study Expands Into 10 Countries
ROPAD seeks more patients to help establish disease's genetic profile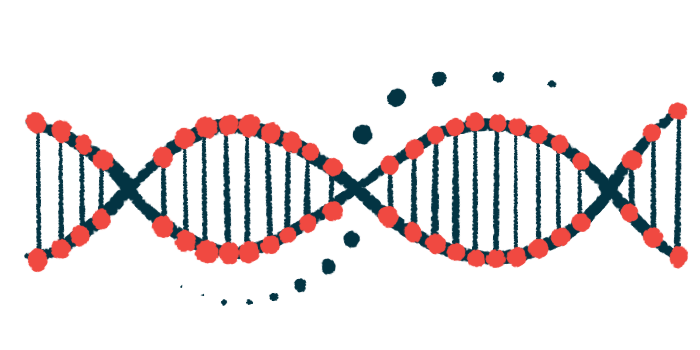 Centogene is expanding enrollment in the Rockstock International Parkinson's Disease (ROPAD) gene study — the world's largest research effort to characterize the genetic profile of people with Parkinson's disease.
The global study now will recruit participants at 48 sites across 10 countries: the U.S., Argentina, Brazil, the U.K., Germany, Belgium, Portugal, Spain, Italy, and Israel. Altogether, the ROPAD study sites now number 110.
Launched in collaboration with Denali Therapeutics in 2018, ROPAD (NCT03866603) intends to further shed light on Parkinson's progression, diagnosis, and treatments.
In October, ROPAD reached a significant milestone with the creation of more than 12,500 participant profiles. Now, it's expanding its efforts by focusing on recruiting in Europe, South America, and into Asia.
"Parkinson's disease is a devastating neurodegenerative disease — affecting over 10 million people worldwide from all walks of life. There is an urgent medical need to unveil multidimensional data," Kim Stratton, Centogene's CEO, said in a company press release.
Taking the largest Parkinson's gene study a step further
One key goal, according to Stratton, is to add information from Parkinson's patients from different countries, races, and ethnic backgrounds.
"At Centogene, we find it truly essential to establish a more inclusive and comprehensive approach from diagnostics to drug discovery, development, and commercialization," Stratton said.
"By extending this study alongside Denali, we are generating multi-ethnic insights into the genetic causes — accelerating potentially disease-modifying therapeutics for PD [Parkinson's disease] patients around the world," she said.
Gene mutations are detected using Centogene's proprietary CentoCard technology, which combines the collection of dried blood spots with state-of-the-art DNA sequencing methods.
The companies began their ROPAD collaboration to identify Parkinson's patients who carried genetic variations in the LRRK2 gene — one of the most common mutated genes in familial Parkinson's and associated with a late-onset form of the condition.
In March 2021, Centogene and Denali achieved their initial goal of 10,000 participants, which was then extended to include an additional 2,500 patients — the milestone met in October.
"This partnership with Centogene has played a key role in our global efforts to identify PD patients with genetic variations in the LRRK2 gene," said Carole Ho, MD, chief medical officer and head of development at Denali.
ROPAD participants with LRRK2 variants may be eligible for ongoing interventional clinical studies, including the Phase 3 LIGHTHOUSE trial (NCT05418673), conducted by Biogen in collaboration with Denali.
The study is testing BIIB122, an LRRK2 blocker developed by both companies to slow disease progression in people with early-stage Parkinson's who carry certain LRRK2 mutations.
"Denali is the first company to conduct clinical trials with oral, small molecule LRRK2 inhibitors for the treatment of Parkinson's disease," Ho said. "We are committed to working together in collaboration with Biogen to accelerate the development of a therapy to potentially slow or stop the progression of PD, a disease affecting several million patients worldwide."
Further clinical assessment for patients with variations in Parkinson's-associated genes is being offered in the Lübeck International Parkinson's Disease Project (NCT04214509) conducted at the University of Lübeck, in Germany. Assessment data will include co-existing health conditions, environmental factors, clinical symptoms, and medications.