Trial of Mesdopetam for Levodopa-induced Dyskinesia Nears End
Phase 2b trial results of investigational Parkinson's therapy expected soon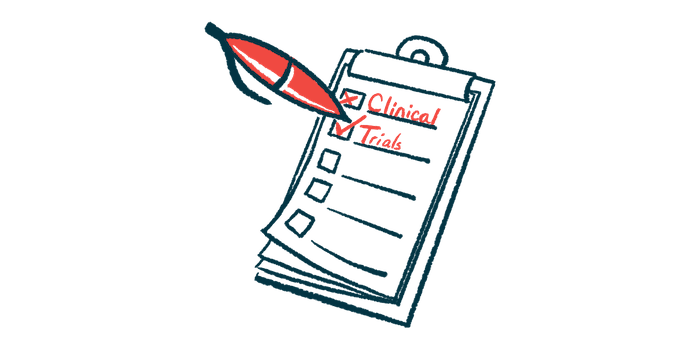 Top-line results are expected next month from a Phase 2b clinical trial testing whether the investigational oral therapy mesdopetam can ease levodopa-induced dyskinesia, or involuntary movements, in people with Parkinson's disease.
IRLAB Therapeutics, the therapy's original developer and sponsor of the trial, announced that the final participant has completed treatment and the last scheduled follow-up visit.
Global rights to the experimental therapy were acquired in 2021 by Ipsen, which will be responsible for subsequent trials and worldwide commercialization.
"Last patient last visit is an important milestone as it confirms that we have now successfully completed the treatment period in this clinical study," Nicholas Waters, executive vice president and head of research and development at IRLAB, said in a press release.
"Final data collection will now be performed, and the database will be locked. This is then followed by the pre-specified statistical analyses, and we expect to report top-line results in mid-January," Waters said.
Parkinson's is caused by the progressive dysfunction and death of nerve cells in the brain that make the chemical messenger dopamine.
Levodopa and its derivatives, which basically work by providing the brain more raw material with which to make dopamine, are a mainstay of treatment and can help ease symptoms. However, prolonged use of these therapies can cause dyskinesia.
Mesdopetam is designed to block a dopamine receptor protein called D3 receptor, whose levels are increased in motor-related brain regions with prolonged levodopa treatment and associated dyskinesia.
In earlier Phase 1b (NCT03531060) and Phase 2a (NCT03368170) trials, the investigational therapy was shown to increase daily "on time" — that is, the time when symptoms are well-controlled, without dyskinesia.
IRLAB announced plans to launch the Phase 2b study (NCT04435431) in 2020, with the main goal of assessing the effect of mesdopetam on daily "on time," as measured with patient diaries.
The trial, conducted at 46 sites across the U.S., Europe, and Israel, included 156 adults with Parkinson's, ages 30 to 79, who were experiencing dyskinesia for at least two hours per day. Participants were assigned randomly to receive either one of three doses of oral mesdopetam or a placebo for 12 weeks (about three months).
"The final stages of this important trial, for what could be a major breakthrough in treating this severe unmet need in Parkinson's disease are now underway," said Richard Godfrey, CEO of IRLAB.
"I would like to thank the dedicated team for their constant hard work and continued diligence to ensure we report this data as soon as possible," Godfrey added.