PPMI, landmark Parkinson's study, opening to patients, adults in Canada
MJFF-sponsored effort to understand how Parkinson's develops and progresses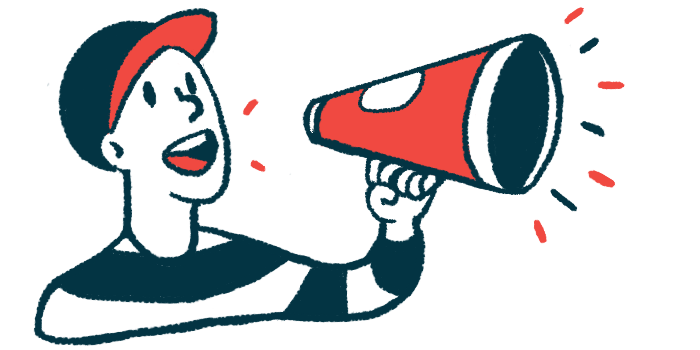 The Parkinson's Progression Markers Initiative (PPMI), a landmark study from The Michael J. Fox Foundation for Parkinson's Research (MJFF) that aims to better understand how Parkinson's disease develops and progresses, is expanding to people in Canada.
Sites in Canada that include the Montreal Neurological Institute-Hospital (The Neuro), Toronto Western Hospital, and The Ottawa Hospital will be recruiting people diagnosed with Parkinson's within the past two years who have not yet started on a disease-relevant treatment. Adults without Parkinson's, starting at age 60, also may take part in the PPMI.
Canadian residents can travel to sites in the U.S. as well; the study covers travel costs for potential participants and a loved one.
Additional information is available by phone at 877-525-PPMI (7764), or by emailing [email protected] More information is also on the PPMI website.
Some 50 medical centers worldwide recruiting patients, other adults
"The global Parkinson's field feels an urgency to work toward earlier diagnosis, improved treatments and ultimately better quality of life for everyone living with this disease. … Our strong, diverse Canadian community is an asset in this shared pursuit of advancing scientific breakthroughs and treatments for everyone," Karen Lee, PhD, President and CEO of Parkinson Canada, said in a press release.
Screening for whether a loss of smell can help to identify Parkinson's early, a part of PPMI testing, is also expanding to Canada from the U.S. This smell test challenge is open to adults ages 60 or older who do not have Parkinson's. Participants will be mailed a scratch-and-sniff test, which they can take and input results online. Additional information is available.
PPMI also is recruiting people with REM sleep behavior disorder (RBD), a condition where an individual acts out dreams while sleeping and an established Parkinson's risk factor. People with RBD can contact the study team at 866-525-7764.
The PPMI, launched in 2010 by the MJFF, has expanded several times. The study is enrolling thousands of people with early Parkinson's, disease risk factors, and others with the aim of collecting a huge swathe of data that can be used by scientists to better understand what causes Parkinson's and to identify areas for intervention. Personal information is removed before any data is shared with those working in the field.
"We're proud to partner with the Canadian Parkinson's community, world-class medical centers and other partners in our ambitious endeavor to evolve our understanding and measurement of Parkinson's disease and to enable the development of new [Parkinson's] therapeutics," said Kenneth Marek, MD, the PPMI's principal investigator and scientific advisor to the MJFF. "PPMI is possible only through collaboration, and the addition of these Canadian partners is critical to its success."
Researchers recently have used data from the ongoing study to better predict how fast Parkinson's will progress, look for risk factors of cognitive impairment in Parkinson's, and better understand the role of inflammation in the disease.
"I'm so grateful to the millions of patients, families and researchers around the world, including my fellow Canadians, for being part of our shared mission in ending Parkinson's disease for good," said Michael J. Fox.
"PPMI's global expansion is about inviting more people to join Parkinson's research," Fox added. "We have the answers in us — we can help speed science toward a better understanding of the disease and ultimately, a cure. Through your support, we can and we will get this done."
About 50 medical centers worldwide are taking part in the PPMI and recruiting participants.
"PPMI addresses the full spectrum of disease and its need [is] for everyone to become an active participant in being part of the solution," said Soania Mathur, MD, a member of the MJFF Patient Council.
"I know how a Parkinson's diagnosis can impact an entire family and the many questions it brings … Participating in research helps us get closer to our dream of preventing this disease from impacting another family and putting the pieces of the puzzle together," added Mathur, a retired family physician and research participant who was diagnosed with Parkinson's at age 28.