Many Patients Harbor Misconceptions About Vaccines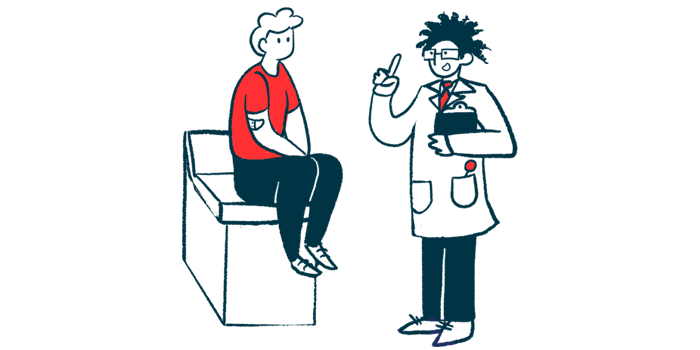 Many people with Parkinson's disease have misconceptions about routine vaccinations, with more than one of 10 patients thinking they are not recommended for people with Parkinson's — even though they very much are, as they can be life-saving.
The results, based on a survey of patients in the U.S., highlight a need for neurologists to talk to their Parkinson's patients about the importance of vaccines, according to researchers.
"To our knowledge, this is one of the first studies not only to assess the frequency of vaccination in people with PD [Parkinson's disease], but to go further by assessing modifiable barriers [to vaccination]," Jori Fleisher, MD, a professor at Rush University in Chicago, Illinois, said in a press release.
"While this research was conducted prior to the COVID-19 pandemic, it is eye-opening how many people with PD were already hesitant, actively refused, or concerned that their healthcare providers recommended against life-saving, routine vaccinations," Fleisher added.
Fleisher and colleagues published their findings in the Journal of Parkinson's Disease, in the study, "Barriers to Vaccination Among People with Parkinson's Disease and Implications for COVID-19."
People with Parkinson's tend to be older and frailer than the general population. As such, they are likely to be at increased risk from common respiratory infections like influenza and pneumococcus. Luckily, vaccines can be given to prevent serious illness from these infections. But, with widespread hesitancy and misinformation concerning vaccines, especially in the present pandemic, addressing the barriers that stop people from getting vaccinated has become a major public health concern.
Now, a team led by researchers at Rush reported on surveys conducted with 143 people with Parkinson's to better understand barriers to vaccination among these patients. The surveys were conducted from 2016 to 2017.
Among the surveyed patients, the average age was about 75, roughly half were female, and more than 90% were white. Also of note, 102 patients were ambulatory, but the remaining 41 were homebound.
Homebound patients "may be at highest risk of both loss of access to routine vaccinations and deterioration from the diseases they aim to prevent," according to Fleisher. In the survey, homebound patients were significantly more likely to report difficulty traveling to a clinic as a barrier to vaccination, compared to ambulatory patients (12.2% vs. 1%).
Among the patients, nearly one in 10 (9.8%) said they had not received any of the recommended influenza vaccines over the past five years. Nearly a third (32.2%) had not received any vaccines for pneumococcus. There were no significant differences between homebound and ambulatory patients.
Also of note, 13.3% of patients said that people they lived with hadn't been vaccinated, and 37.1% were unsure.
In questions specifically about vaccine hesitancy, more than a third (35%) of the patients said they had been hesitant to get vaccinated, and nearly one in five (19%) said that they had refused a vaccine in the past.
When asked whether healthcare providers recommend vaccines for people with Parkinson's, 12.6% of the patients responded "no," and a further 31.5% were unsure.
These findings suggest a lack of communication between healthcare providers and Parkinson's patients, since these vaccines are recommended.
While the team acknowledged that vaccinations usually aren't considered the neurologist's responsibility, they stressed that it's important for neurologists to have conversations about vaccines with patients, because silence could be read as a "tacit contraindication." Even putting up educational posters about vaccines in clinics might be helpful, the researchers said.
"Knowing how often pneumonia or influenza can cause serious or life-threatening illness in our patients living with PD, it should go without saying that neurologists recommend routine vaccinations for people with PD. But that's precisely the problem: it has gone without saying. Speak up!" said Fleisher.
"Ask your patients and their care partners if they are up to date with routine vaccinations. With the rollout of COVID-19 vaccines, now is the time to advocate for preventive care and improve vaccine trust and uptake in our patients and their care partners," Fleisher added.