Oral Treatment in Phase 2 Trial, NYX-458, Seen to Aid Cognition in Primate Model Study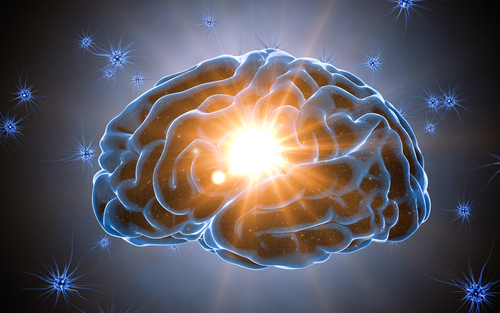 Aptinyx's investigational oral compound NYX-458 was able to ease cognitive difficulties in a non-human primate model of Parkinson's disease, including attention, working memory and executive thinking, a study reports.
Its findings also suggest that NYX-458 — now in a Phase 2 clinical trial (NCT04148391) enrolling patients across the U.S. — does not interfere with levodopa treatment.
The study, "NYX‐458 improves cognitive performance in a primate Parkinson's disease model," was published in Movement Disorders.
Although Parkinson's is often classified as a movement disorder, non-motor symptoms of the disease can have a major impact. For instance, as many as a quarter of people with Parkinson's meet the criteria for at least mild cognitive impairment when they are diagnosed, and this frequency increases to around 80% after years with the disease.
Parkinson's is characterized by a loss of dopamine-producing neurons in the brain. One of dopamine's many functions is to regulate a protein called N-methyl-D-aspartate receptor (NMDAR). It is believed that dysregulation of NMDAR, as a result of dopamine's lack, contributes to cognitive impairment in Parkinson's disease.
NYX-458 was designed to modulate NMDAR activity to correct this problem.
Researchers evaluated NYX-458 in a non-human primate (macaque) model of Parkinson's disease. In this model, cognitive defects are induced with low doses of the neurotoxin MPTP, which selectively damages the same kind of dopamine-producing neurons that are lost in Parkinson's.
Notably, this model has "a minimal impact on motor function," the researchers wrote. This is important because of how cognitive impairment was measured in the study: the animals were trained to complete learning/memory tasks to get a food reward, and the researchers measured things like how quickly the animals learned and how often they completed the tasks correctly. These tasks invariably involve movement (like having a monkey point at a particular image). So, the MPTP model allowed assessment of cognitive impairment with minimal motor interference.
The researchers first confirmed that MPTP was inducing cognitive impairment as expected. Then, the animals were given a single oral dose (0.03 mg/kg) of NYX-458.
Significant improvements in scores on the cognitive tasks ("across the domains of attention, working memory, and executive function") were seen, and "occurred as early as 24 hours postdosing and continued for at least 3 weeks after a single dose," the researchers wrote.
Subsequent doses of NYX-458 (0.03 mg/kg for 26 days following the first dose, and 0.1 mg/kg for 39 days following the first dose) resulted in further improvement over time.
The monkeys were then re-administered the neurotoxin, which again worsened their cognitive abilities. Subsequent NYX-458 treatment at a higher dose (0.1 mg/kg after MPTP reuse, and 1.0 mg/kg two weeks later), again eased evident impairment.
Animals that showed consistent improvements in the previous experiments next underwent a 'washout' period, allowing their cognitive scores to drop back to near pre-NYX-458 levels. They were then given NYX-458 daily (1.0 mg/kg) for 10 consecutive days. Cognitive improvements were seen as long as three months following this treatment round.
Such long-term effects "cannot be explained by continued drug action, as the half-life of NYX-458 in primate plasma is short," the researchers wrote. Instead, these data suggest that NYX-458 treatment leads to changes in the biochemistry of the affected brain cells, with long-lasting consequences. Further studies, however, are needed to directly confirm this idea.
In a separate experiment, animals were given MPTP at much higher doses, such that motor impairments were induced. NYX-458 treatment did not significantly lessen these motor symptoms.
Levodopa (L-dopa), a mainstay of Parkinson's treatment, did significantly improve motor symptoms in this model. This effect was also seen when L-dopa and NYX-458 were given simultaneously. These result suggest that NYX-458 does not interfere with the action of L-dopa, supporting the use of the two therapies in combination.
"[T]he cognitive improvement seen in this small primate study and the lack of drug-induced motor impairment or dyskinesia seen in the primate motor study support the continued development of NYX-458 as a potential therapeutic for [cognitive impairment] in early PD," the researchers wrote.
"Cognitive impairment is increasingly recognized as a burdensome component of Parkinson's and the few available therapies are inadequate," Norbert Riedel, PhD, president and chief executive officer at Aptinyx, said in a press release. "In a highly translatable model, these data indicate that the novel mechanism of NYX-458 can address aberrant glutamatergic signaling underlying cognitive impairment in Parkinson's disease."
NYX-458 was recently assessed in a Phase 1 clinical trial done in healthy volunteers. Results reported by Aptinyx showed a good safety profile, with no treatment-related adverse events reported.
The ongoing Phase 2 clinical trial (NCT04148391) is evaluating NYX-458 in up to 135 people with Parkinson's disease who have mild cognitive impairment. Recruitment is underway at multiple locations in the United States; additional information can be found here.