NLY01 fails to slow motor symptom progression in Phase 2 trial
Promising trends seen in patients younger than 60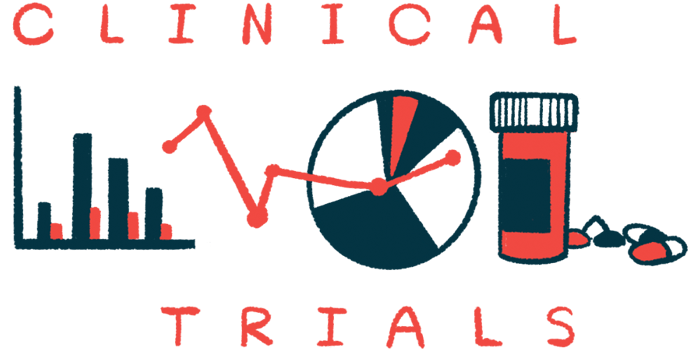 A Phase 2 clinical trial of Neuraly's NLY01 failed to show the experimental therapy was superior to a placebo at significantly slowing motor symptom progression in adults with early and untreated Parkinson's disease.
Some promising trends among patients younger than 60 were seen following analyses of the trial's top-line results, however.
"Although the study didn't meet its primary endpoint, it is intriguing that NLY01 demonstrated a beneficial effect in patients under 60. This potentially may represent interest for further clinical evaluation of NLY01 in younger Parkinson's patients," Viktor Roschke, head of research and development at Neuraly, said in a company press release.
The trial's data will be thoroughly analyzed to determine the next steps for NLY01, according to Seulki Lee, CEO of Neuraly. The results will be presented at future meetings.
A feature of Parkinson's is the death and dysfunction of cells in the brain responsible for making the chemical messenger dopamine. While the mechanisms that drive brain cell death in Parkinson's aren't completely understood, increased inflammation is thought to play a key role.
NLY01 is designed to lower inflammation by reducing the activity of two types of brain cells, microglia and astrocytes that, when abnormally activated as in Parkinson's, drive inflammation in the brain. Administered under the skin, it works similarly to some medications for diabetes.
NLY01 was shown to slow disease progression and extend lifespan in animal models, and was generally well tolerated in healthy adults in a Phase 1 trial (NCT03672604).
The Phase 2 trial, known as NLY01-PD-1 (NCT04154072), enrolled 255 people, ages 30-80, with early, untreated Parkinson's at 55 sites across the U.S. and Canada. The participants were randomly assigned to receive weekly injections of either NLY01 (2.5 or 5.0 mg) or a placebo for 36 weeks, or about eight months.
The main goal of the study was to assess the effect of treatment on motor symptoms, as assessed by scores on parts 2 and 3 of the Unified Parkinson's Disease Rating Scale (UPDRS). The results showed the trial failed to meet its main goal. The change in scores was not significantly different between patients given NLY01 or a placebo. The treatment was safe and well tolerated.
A significant treatment effect in 95 patients younger than 60 (36% of all participants) was seen in a post hoc analysis, which is one designed after the trial is completed, however.
In this patient group, UPDRS scores at 36 weeks were about 5 points better in NLY01-treated patients than in those given a placebo.
"The effect was statistically significant, dose-related, and appeared persistent over eight weeks after treatment was discontinued," according to the press release. "These results suggest slower disease progression in NLY01-treated subjects compared to placebo-treated subjects in this age group."