NeuroSense to target AGO2 protein as potential Parkinson's therapy
Company to use its ALS platform technology for new treatment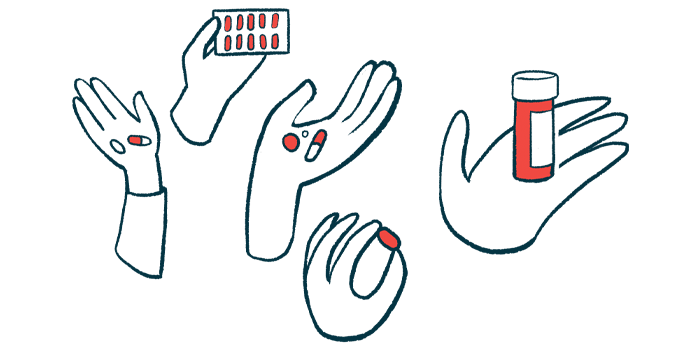 People newly diagnosed with Parkinson's disease were found to have significantly lower blood levels of the argonaute 2 (AGO2) protein relative to healthy adults, according to a recent biomarker study conducted by NeuroSense Therapeutics.
In people with amyotrophic lateral sclerosis (ALS), the company's PrimeC treatment candidate previously was shown to induce an increase in AGO2 levels.
Together, these findings suggest, according to Neurosense, that a similar therapy may also be of benefit for Parkinson's disease. To that end, Neurosense now is seeking potential collaborators to develop a therapeutic candidate for Parkinson's based on PrimeC. In its development pipeline, the company already has dubbed the potential treatment StabiliC.
"We believe these results strengthen the scientific rationale to develop NeuroSense's platform technology for [Parkinson's], as the mechanism of action may be helpful in targeting disease-specific pathways, specifically AGO2 dysregulation," Shiran Zimri, PhD, NeuroSense's vice president of research and development, said in a company press release.
"We intend to further evaluate these findings, as well as explore additional biomarkers and their involvement in the progression and pathology of [Parkinson's disease] in future studies," Zimri said.
NeuroSense to develop ALS treatment candidate for Parkinson's
Parkinson's is marked by the toxic buildup of the alpha-synuclein protein in dopamine-producing (dopaminergic) nerve cells.
AGO2 is one part of a protein complex that works to regulate gene activity. In particular, it's involved in regulating the accumulation of alpha-synuclein in dopaminergic neurons of the substantia nigra, a key region of the brain affected in Parkinson's.
In preclinical studies, AGO2 depletion was associated with an increase in alpha-synuclein accumulation. Dysfunction of AGO2 could thus cause alpha-synuclein buildup that drives the symptoms of Parkinson's, according to NeuroSense.
As such, the company is exploring the protein as a biomarker and treatment target for the neurodegenerative disease.
To learn more, researchers conducted a biomarker study, in which blood samples were examined from 30 healthy adults and 30 people with Parkinson's. Among the Parkinson's patients, 15 were newly diagnosed and 15 had later stage disease.
The results showed a statistically significant reduction in AGO2 among the 15 newly diagnosed Parkinson's patients compared with healthy people, whereas no differences were observed in Parkinson's patients with more advanced disease.
Moreover, levels of the LC3 protein were reduced in newly diagnosed Parkinson's patients relative to healthy people.
LC3 is a protein important for autophagy, the process of recycling damage or unneeded proteins, which is known to be dysregulated in Parkinson's.
We believe that these data denote the potential of NeuroSense's platform technology to target early stages of Parkinson's disease.
PrimeC is an oral, fixed-dose combination of two medicines that are already approved for other indications. One, ciprofloxacin, is an antibiotic, while the other, celecoxib, is an anti-inflammatory.
NeuroSense believes the combination therapy may slow ALS progression via several mechanisms, including reduced neuroinflammation, normalization of iron accumulation, and regulation of certain molecules involved in regulating gene activity.
In a Phase 2a clinical trial involving ALS patients, the therapy was found to significantly increase the levels of AGO2, as well as LC3.
Together with the recent biomarker study in Parkinson's patients, Neurosense believes the data support the development of its therapy platform for Parkinson's.
"We believe that these data denote the potential of NeuroSense's platform technology to target early stages of Parkinson's disease," said Alon Ben-Noon, Neurosense's CEO.
"This is particularly relevant as early detection of [Parkinson's] is becoming more common," Ben-Noon said, adding, "Based on these encouraging results, we are now looking to co-develop our [Parkinson's disease] asset with collaborators that have a core focus on Parkinson's."