MJFF and Blackfynn Collaborate on Parkinson's Study to Discover Biomarkers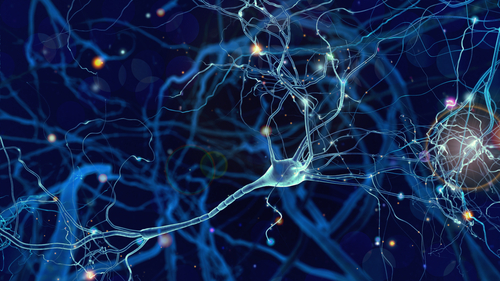 The Michael J. Fox Foundation (MJFF) and Blackfynn are joining forces to make optimal use of an initiative that could uncover Parkinson's disease biomarkers and bring about new therapies.
Called the Parkinson's Progression Markers Initiative (PPMI), the MJFF-backed effort is an ongoing observational study of more than 1,300 volunteer participants both with and without Parkinson's to validate biomarkers and, over time, identify disease risk factors. Participants undergo a battery of tests and assessments.
Biomarker discovery is critical in the quest for therapies that can slow or halt Parkinson's progression. Specifically, it would allow for earlier diagnosis, better disease tracking, and more efficient therapy tests. Current treatments only temporarily ease symptoms.
To glean as much as possible from patient data, Blackfynn will lead the PPMI Advanced Analytics Core, established to analyze biomarker discovery. The firm has a data integration and analysis platform it uses to drive development of therapies, and advance translational research for neurological diseases.
"The goal of the Advanced Analytics Core is to accelerate our analysis of the comprehensive within-subject data collected through PPMI," Kenneth Marek, PPMI principal investigator, said in a news release.
"By combining this rich, multimodal data with Blackfynn's platform and data science expertise, we hope to uncover insights into the determinants of [Parkinson's disease] progression that will lead to new therapies and improved quality of life for patients."
The Blackfynn infrastructure incorporates a full complement of medical and scientific data to enable swift assessment of data correlations and complex data visualizations. PPMI scientists plan to use the platform to interpret data, develop verifiable hypotheses, and better collaborate with the goal of more targeted translational research.
"Our work with MJFF and the PPMI investigators will maximize the value of this important patient dataset and help drive novel discovery with the potential to lead to the development of effective therapies for patients with PD," said Amanda Christini, president of Blackfynn.
"Blackfynn will enable a new lens through which discoveries can be made, by looking at all raw and metadata together, in context, to find new patterns that are otherwise obscured when data are in isolation."
Citing an unwieldiness caused by an abundance of Parkinson's-related biomarker information, an editorial in the journal The Lancet Neurology heralded the efficiencies of collaborative research. Particularly, it applauded the Accelerating Medicines Partnership for its efforts to find a Parkinson's cure.
As for the PPMI, five-year results have already shown that clinical trials in patients with early-stage Parkinson's may benefit from assessing markers of disease progression — namely, changes in the Movement Disorder Society (MDS)-Unified Parkinson's Disease Rating Scale (MDS-UPDRS) and dopamine transporter imaging.
Launched in 2010, PPMI is underway in the United States, Europe, Israel and Australia.
The MJFF is dedicated to finding a cure for Parkinson's by funding research and ensuring the development of improved therapies for those living with the disease. It has funded more than $800 million in research to date.