LRRK2 Variant Linked to Higher Risk of Parkinson's Among Chinese Adults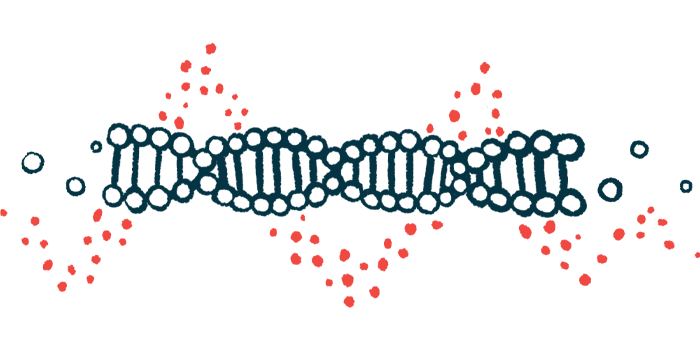 Carrying the G2385R variant in the LRRK2 gene is associated with a three times higher risk of developing Parkinson's disease among Chinese adults older than 50, according to a 10-year population-based study.
Carriers of this mutation who were not diagnosed with Parkinson's showed a trend toward greater motor disability relative to noncarriers, but these differences failed to reach statistical significance.
These findings add to the increasing number of studies highlighting the LRRK2-G2385R mutation as a major genetic risk factor for Parkinson's among Asian populations and shed light on the clinical features and conversion rates of these carriers, the researchers noted.
The study, "A 10-Year Community-Based Study of Leucine-Rich Repeat Kinase 2 G2385R Carriers' Conversion to Parkinson's Disease," was published in the journal Movement Disorders.
Mutations in the LRRK2 gene are one of the most frequent causes of both sporadic and familial Parkinson's, with the G2385R variant being "typically found in Asian populations, occurring in 7.3%–11.9% of [Parkinson's patients] and 3.3%–5.0% of control subjects," the researchers wrote.
However, most studies on this mutation retrospectively compared Parkinson's cases with healthy people, or controls, without assessing the characteristics of people carrying the G2385R variant and their risk of developing the disease over time.
To fill this knowledge gap, a team of researchers in China followed for 10 years adults over 50 carrying the LRRK2-G2385R mutation among the Wuliqiao and Malu communities, in Shanghai, to assess their features and Parkinson's conversion rate.
The study included 2,443 adults from the urban Wuliqiao community and 3,943 adults from the rural Malu community who were recruited from 2009 to 2011. Of those, 436 (6.83%) carried the G2385R variant: 182 from Wuliqiao and 254 from Malu.
The adults were matched with 426 noncarriers selected from these communities based on residency, sex, age, and education level.
Participants underwent face-to-face interviews with local family doctors and postgraduate students specializing in Parkinson's at the study's start and after 10 years (during 2020–2021). The diagnosis of Parkinson's was made by movement disorders specialists.
Results from the 329 carriers and 354 non-carriers who completed the follow-up assessment showed that a significantly greater proportion of people carrying the G2385R mutation developed Parkinson's relative to noncarriers (7.9% vs. 2.5%).
When adjusted for potential influencing factors, including age and sex, the G2385R variant was associated with a three times higher risk of Parkinson's development in each population and in the combined populations.
This confirmed that the LRRK2-G2385R mutation is a strong genetic risk factor for Parkinson's disease among Chinese adults older than 50.
The observed risk associated with this variant was higher than that reported in previous studies. This may be related to the current study's prospective nature and inclusion of older people, "and the risk may change with age and different populations," the researchers wrote.
Notably, 28 of the 35 (80%) participants with Parkinson's were diagnosed for the first time in the follow-up assessment, and seven (six carriers and one noncarrier) had previously visited a movement disorder specialist.
While their symptoms were typical of Parkinson's and "had been present for some time, they did not see physicians," suggesting "a low awareness and diagnosis of PD [Parkinson's disease] in these two communities," the team wrote.
The researchers then compared the motor and nonmotor features of asymptomatic G2385R carriers and noncarriers through Parkinson's-related scales.
They found that the scores of adults carrying the LRRK2-G2385R mutation suggested a trend toward greater motor and non-motor impairment than those of non-carriers, but these group differences failed to meet statistical significance.
This might be due to the fact that Parkinson's-related scales are "less sensitive to detecting subtle changes during an early stage of PD development," the team wrote.
The researchers also noted that the effects of other Parkinson's-related mutations on the observed Parkinson's frequency cannot be ruled out since they only assessed for the presence of the LRRK2-G2385R variant.
"In the future study, we plan to screen other PD-related genes, follow up the entire [population] through face-to-face interviews, and use more sensitive techniques to evaluate the early symptoms of G2385R carriers," the researchers wrote.