Reduced Bile Acid Levels Seen With Mild Cognitive Impairment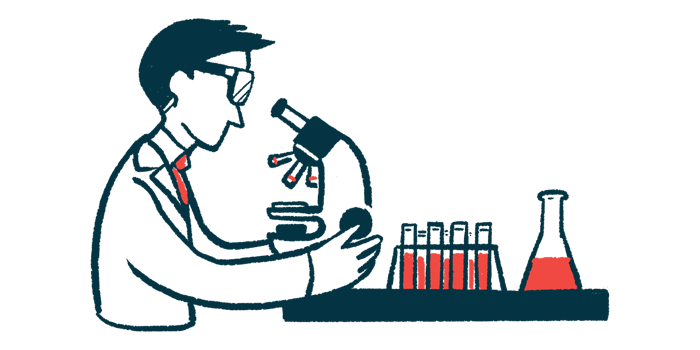 Parkinson's disease patients who have mild cognitive impairment tend to have lower levels of certain bile acids — substances made in the liver that are used to help digest fats — than patients with normal cognition, according to a new study.
The study, "Distinct Bile Acid Signature in Parkinson's Disease With Mild Cognitive Impairment," was published in Frontiers in Neurology.
Recent research has indicated that bile acid profiles are impaired in people with Parkinson's and has been connected to changes in the makeup of gut bacteria. Alterations in bile acid and gut bacteria profiles also have shown some links with cognition in diseases such as Alzheimer's.
Mild cognitive impairment in Parkinson's, called PD-MCI, is when someone with the disease begins to experience difficulties with thinking and memory although these difficulties aren't extreme enough to constitute Parkinson's disease dementia (PDD). While not everyone with PD-MCI will progress to PDD, having mild cognitive impairment is a well established risk factor for developing dementia.
Scientists in China analyzed bile acid levels in plasma — the liquid, noncellular portion of blood — could be used to identify people with PD-MCI.
"PD-MCI is a critical period for early intervention of PDD. Accurate identification of PD-MCI and early intervention can help reduce the probability of PD-MCI converting to PDD," the researchers wrote.
The analysis included serum from 34 people with PD-MCI — as detected using established cognitive assessments — as well as 33 people with Parkinson's who performed normally on cognitive metrics. The two groups were generally comparable in terms of gender, age, education, and clinical scores unrelated to cognition.
The scientists assessed levels of 19 different bile acids with the results showing that levels of three of them — chenodeoxycholic acid (CDCA), cholic acid (CA), and ursodeoxycholic acid (UDCA) — were significantly lower in patients with PD-MCI compared to those without signs of cognitive impairment.
To assess if these bile acid levels could be used to identify PD-MCI, the researchers calculated the area under the receiver operator characteristic curve (AUC), a statistical test of how well a given measurement can distinguish between two groups (i.e., cognitive impairment or not).
AUC scores can range from 0.5 to 1, with higher values reflecting a better ability to tell the two groups apart. The AUC values for CA, CDCA, and UDCA were 0.742, 0.781, and 0.745, respectively.
The researchers looked for specific associations between bile acid levels and scores on cognitive tests using statistical analyses but none showed significant associations. The researchers noted that these analyses were limited by the small sample size, which may explain the lack of any significant finding.
The scientists said they are planning larger analyses of bile acid levels in people with Parkinson's who have various levels of cognitive impairment, including PDD.