Intestinal Bacteria Not Seen to Affect Duodopa (Duopa) Blood Levels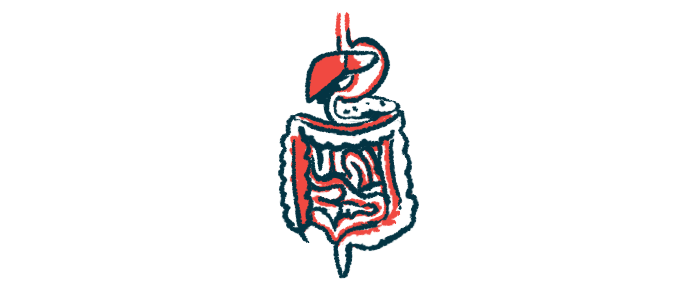 The presence of levodopa-metabolizing bacteria in the intestines of adults using Duodopa (Duopa in the U.S.) to treat their Parkinson's disease did not affect their blood levels of levodopa, a small study in Japan suggested.
Rather, people on this levodopa-carbidopa formulation, administered directly into the small intestine, "can maintain a constant blood level and reduce troublesome dyskinesia compared with oral therapy," the researchers wrote.
As such, Duodopa "may be a good indication for patients with advanced stage PD [Parkinson's disease] who have a narrow optimal blood level of levodopa and are expected to have increased intestinal bacteria," they added.
The study, "Impact of intestinal bacteria on levodopa pharmacokinetics in LCIG therapy," was published in the journal Movement Disorders Clinical Practice.
Parkinson's is characterized by a lack of the neurotransmitter dopamine — a chemical messenger that induces electric signals between nerve cells and from the brain to muscles.
Levodopa/carbidopa intestinal gel — available under the brand name Duodopa/Duopa — is a long-term therapy for people with advanced Parkinson's. Levodopa is a precursor molecule converted into dopamine in the brain, while carbidopa is an agent that prevents its breakdown.
Duodopa is administered as a gel suspension through a PEG-J tube inserted into the small intestine, bypassing the stomach and allowing the therapy to be more quickly absorbed into the bloodstream.
Bacteria in the intestines, however, can affect Parkinson's medications by altering their absorption, or through bacterial metabolic processes that break down medications such as levodopa. Studies suggest that patients with more intestinal bacteria have worse and more variable symptoms, and treatment with anti-microbial agents has been shown to help ease symptoms.
Levodopa can also be metabolized into dopamine in the gut by an enzyme — tyrosine decarboxylase (TDC) — produced by the Enterococcus faecalis bacteria, and levodopa dose is associated with the abundance of TDC in feces.
Patients on Duodopa therapy are also at risk of greater bacteria growth due to the placement of the PEG-J tube in the intestines.
Scientists at the Ehime University Graduate School of Medicine in Japan investigated the intestinal bacteria and levodopa blood levels of six Parkinson's patients being treated with Duodopa at their clinic.
"This is the first study to examine levodopa metabolism using bacteria which is in the PEG-J tubes of patients with [Parkinson's disease] undergoing LCIG [levodopa/carbidopa intestinal gel] therapy and its relationship with actual levodopa blood concentration," the team wrote.
These six adults (two men, four women) ranged in age from 50 to 79. Intestinal bacteria present on the tip of the PEG-J tube were collected and identified by culture and genetic testing. Blood concentrations of levodopa were examined before PEG-J tube replacement and at various times after starting treatment.
Cultures revealed the presence of 15 types of bacteria and four types of fungi in all six people, and found E. faecalis in three of them. Genetic testing identified E. faecalis in four patients. "This discrepancy seems to occur by the difference in the sensitivity of each method," the researchers noted. The presence of TDC was detected in two patients with E. faecalis.
In test-tube experiments, E. faecalis samples isolated from the four positive patients were able to metabolize levodopa to dopamine, reaching a mean peak level at 48 hours. Levodopa metabolism was not observed in samples negative for E. faecalis, and carbidopa did not block bacterial levodopa metabolism.
Despite the presence of levodopa-metabolizing bacteria, there was no association between E. faecalis and levodopa concentrations in the bloodstream.
Furthermore, blood levodopa levels and the presence of E. faecalis were not related to Parkinson's disease stage, as assessed by Hoehn & Yahr, and patients' motor function, determined by the MDS-Unified Parkinson's Disease Rating Scale part III.
"In this study, we demonstrated levodopa metabolism mediated by E. faecalis; however, there was no association with levodopa blood concentration," the researchers concluded. "The effect of intestinal bacteria is negligible, at least in patients receiving LCIG therapy.
"We believe that this finding is useful for adjusting levodopa treatment in [Parkinson's] patients," they added, recommending further "studies with larger sample sizes and involving patients other than those receiving LCIG."