Naturally occurring UDCA improves motor abilities over 1 year
Study finds gains in walking, gait with treatment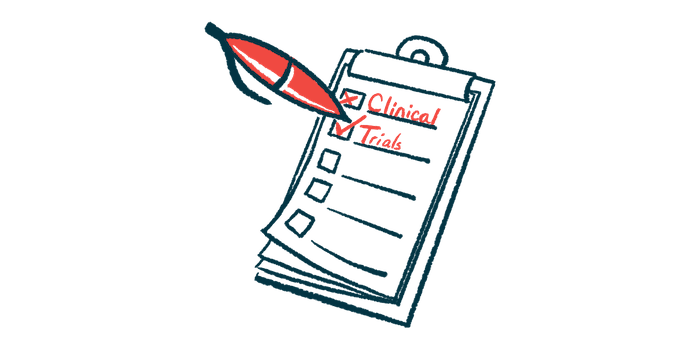 A year of daily treatment with ursodeoxycholic acid (UDCA), a naturally occurring bile acid, led to small but significant improvements in motor abilities in adults with early Parkinson's disease, a small Phase 2 study suggests.
UDCA, already approved to treat a bile duct condition, also improved the function of its intended target —  mitochondria, the structures in cells that generate energy to power biological processes, which are impaired in Parkinson's.
The trial details were published in Movement Disorders in the study, "A Double-Blind, Randomized, Placebo-Controlled Trial of Ursodeoxycholic Acid (UDCA) in Parkinson's Disease."
Despite the positive findings, "larger trials are needed to further evaluate the disease-modifying effect of UDCA in [Parkinson's disease]," the researchers said.
Nerve cell death in both sporadic and familial forms of Parkinson's disease has been linked to the impaired functioning of mitochondria. As such, molecules that rescue its function represent potential neuroprotective treatments.
UDCA was identified by researchers at the University of Sheffield, the U.K. as a molecule capable of rescuing mitochondrial function in Parkinson's tissue samples. It's been used for more than 30 years to treat primary biliary cholangitis, a progressive condition marked by the destruction of the bile ducts.
The researchers put it to the test in the UP study (NCT03840005), a Phase 2 placebo-controlled trial that enrolled 31 adults with early Parkinson's disease (three years or fewer from diagnosis).
Gains in Parkinson's gait, walking with UDCA treatment
Participants were randomly assigned a daily placebo or 30 mg/kg of UDCA for 48 weeks (almost a year), followed by an eight-week no-treatment washout period. UDCA was started at 250 mg daily and increased every three days until 30 mg/kg.
No mutations in genes associated with Parkinson's in the participants were found using genetic analysis. UDCA and related bile acid levels in the bloodstream remained high throughout the treatment phase and returned to normal after the eight-week washout. Efficacy outcomes were assessed during the off medication state, when standard medications like levodopa don't adequately control symptoms.
Brain scan data before and after treatment showed increased energy release and phosphate levels in the UDCA group over the placebo, both signs of improved mitochondrial function.
Compared to before treatment, a motor assessment showed a 1.5-step per minute increase in walking cadences in those given UDCA, which decreased by 4.5 steps a minute in the placebo group. These improvements were not associated with changes in medication, the researchers said.
Consistently, with UDCA there were small but statistically significant improvements in individual gait parameters over the placebo. This included stride time, the duration between two consecutive footsteps of the same foot, and stance time, when the foot is in contact with the ground. There was also less variability in stride and stance times with UDCA than with the placebo.
"Whilst encouraging, these changes in gait parameters were mostly small, should therefore be interpreted with caution, and need to be validated in larger trials," the researchers wrote.
Motor function declined nonsignificantly slower with UDCA-treated patients, as assessed by the Movement Disorder Society-Unified Parkinson's Disease Rating Scale (MDS-UPDRS) Part 3. After 48 weeks, those treated with UDCA showed a mean decline in motor function of 1.68 points versus a mean of 5.2 points with a placebo, reflecting a slower decline of 3.52 points.
The researchers said, "the marked placebo effect may have reduced our ability to detect a clear treatment effect, as observed in other [Parkinson's disease] neuroprotection trials."
Similar patterns were seen when patients were assessed during the on state, when medication controlled the symptoms. There were no MDS-UPDRS changes over the 8-week washout period and no overall changes in the levodopa equivalent dosage, the combined dosage of all Parkinson's medications.
Mild short-term digestive tract problems were the only side effects that occurred more often in the 20-person UDCA treatment group, with mild diarrhea reported by five (25%) and mild nausea by two (10%). All resolved without treatment.
"High-dose UDCA is safe and well tolerated in early [Parkinson's disease], the researchers said, adding the UP Study wasn't "formally powered to confirm or refute a neuroprotective effect of UDCA," due to its small size. "Subsequent, considerably larger, and more expensive [Phase 2b/3] studies will be required to confirm or refute such a neuroprotective effect for UDCA."