New Neurodegeneration Challenge Network Puts Focus on Causes of Parkinson's, Other Disorders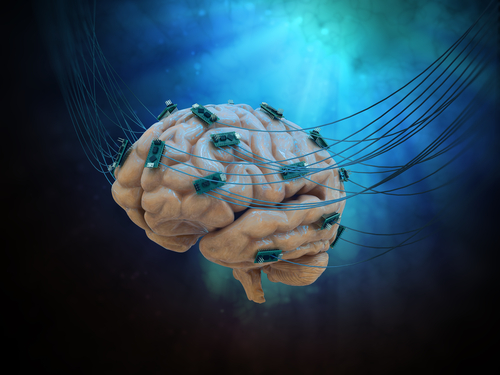 A new network launched by Facebook CEO Mark Zuckerberg and his wife, Priscilla Chan, will unite leading investigators from various biomedical fields, as well as biologists and physicians, in gaining insight into why neurodegenerative disorders such as Parkinson's occur.
The Chan Zuckerberg Initiative's (CZI) Neurodegeneration Challenge Network will focus on neurodegenerative diseases as a group of disorders that share common features — and possibly future cures.
"Neurodegenerative disorders, including Alzheimer's, Parkinson's, Huntington's disease and ALS, are a class of diseases that affect millions of people worldwide," CZI science program officer Katja Brose said in a press release. "Meanwhile, the causes of most degenerative diseases are only partly understood, and there still are no effective therapies to cure, prevent or even treat most of these disorders."
Research projects were selected in a competitive process. Grantees include 17 early-career investigators and nine collaborative teams. Each team — seven from the U.S, one from Sweden, and one from Belgium — will receive $1.05 million.
The Belgian team, led by Patrik Verstreken, PhD, plans to develop a new chip to study how Parkinson's works. He will work alongside researchers Wim Vandenberghe, MD, PhD, and Dries Braeken, PhD.
"We will produce human neuronal microcircuits that are relevant to Parkinson's disease on a multi-electrode array chip," Braeken said. "This chip will be used to measure electrophysiological changes between neuronal circuits of cells obtained from healthy people and from an extensive collection of Parkinson's patients."
The 2D chip is needed to form a 3D human-relevant model for brain function and disorder.
Verstreken said he hopes to "print" small parts of the human brain on a unique chip, allowing scientists access to brain tissue from healthy individuals and patients. He explained that the technology can be used to monitor disease progression and to look for potential solutions.
"While we will develop this chip using tissue from Parkinson's patients, the same technology can be used to create better models for Huntington's disease or any other neurodegenerative disease, for that matter," Vandenberghe said.
Years of research notwithstanding, there remains much about Parkinson's and related diseases that scientists don't yet understand.
"By supporting these nine interdisciplinary collaborations and generating shared tools, resources and platforms, we hope to inspire a new approach to tackling neurodegenerative disease — one that leverages the combined power of basic science and technology to accelerate progress toward clinical goals," Brose said.
Zuckerberg is Facebook's co-founder and CEO. Chan is a pediatrician and philanthropist. Founded by Zuckerberg and Chan in 2015, the CZI aims to use technology to solve some of the world's toughest problems. Its focus areas are science, education, justice, and opportunity.