First Patient Treated in Phase 2 Trial of NE3107 for Motor Symptoms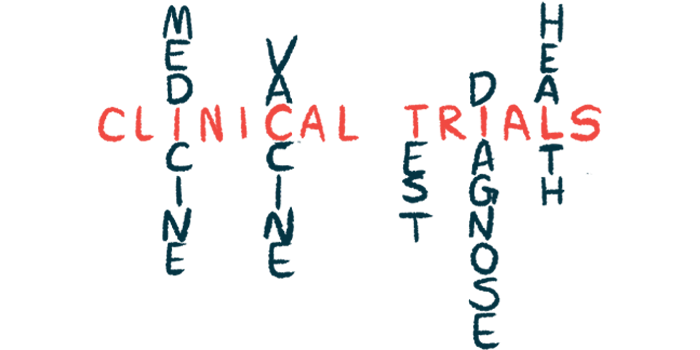 The first patient has been treated in BioVie's Phase 2 clinical trial assessing the impact of its investigational therapy, NE3107, on the motor symptoms of Parkinson's disease.
Study results for the Phase 2 trial, known as NM201, are expected by the end of 2022.
"Enrollment of the first patient in our human development program is a significant milestone for BioVie, and we look forward to data readout for NM201 in mid-2022, " Cuong V. Do, CEO of BioVie, said in a press release.
NE3107 is a small, oral therapy designed to cross the blood-brain barrier — the highly selective, permeable membrane that protects the brain and spinal cord from the external environment — that has anti-inflammatory and insulin-sensitizing effects.
These effects are believed to be due to NE3107's ability to inhibit ERK, a protein involved in neuroinflammation and insulin resistance — two common features of neurodegenerative diseases like Parkinson's.
In preclinical studies, NE3107 was found to lessen inflammation within the nervous system and ease insulin resistance, slowing neurodegeneration and improving nerve function.
In a primate model of Parkinson's, NE3107 in combination with levodopa led to a greater improvement in motor control than either therapy alone. Furthermore, the combination reduced the severity of levodopa-induced dyskinesia, or spontaneous involuntary movements, without decreasing the medication's benefit.
The therapy also showed neuroprotective activity, preserving roughly twice as many dopamine-producing neurons — the nerve cells affected in Parkinson's — compared with a placebo.
The NM201 Phase 2 trial (NCT05083260) is a multi-center, placebo-controlled study, looking at the safety, tolerability, and pharmacokinetics of NE3107 in Parkinson's. Pharmacokinetics refers to the movement of a medicine into, through, and out of the body.
The U.S. Food and Drug Administration (FDA) approved the trial in October last year.
Participants will be treated with a combination of carbidopa/levodopa and NE3107 or a placebo. The company intends to enroll 40 adults, ages 30-75, currently taking immediate-release levodopa/carbidopa with defined "off" periods, or periods when Parkinson's medications are no longer effective and symptoms re-emerge.
The study participants will be given either 20 mg of NE3107 or a placebo, twice a day for 28 days. Safety assessments will look at patient health and the potential for medication interactions affecting levodopa's pharmacokinetics and activity.
Exploratory efficacy assessments for both motor and non-motor symptoms will be evaluated using a variety of measures, including the motor disease society unified Parkinson's disease rating (MDS-UPDRS) parts 1–3, the Hauser on/off diary, and the non-motor symptom scale.
"Our NM201 study is designed to be an efficient, cost-effective assessment of the safety and pharmacokinetics profile, as well as the potential efficacy of NE3017 for the treatment of PD [Parkinson's disease]," Do said.