FDA updates Nuplazid label to clarify its safe use in Parkinson's
Approved therapy may be given to those with, without dementia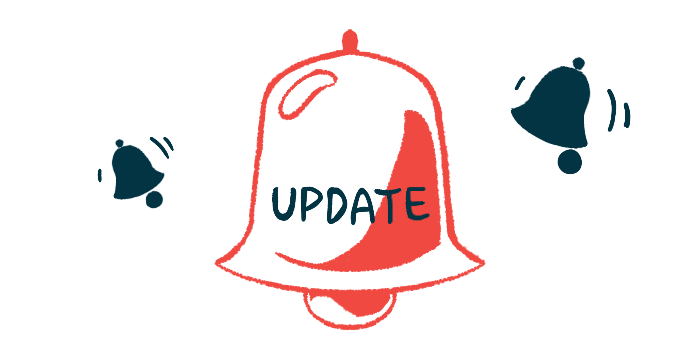 Note: This story was updated Sept. 20, 2023, to reflect that Acadia is working on Nuplazid's development as a treatment for schizophrenia.
The U.S. Food and Drug Administration (FDA) has updated the prescribing label for Nuplazid (pimavanserin) — an approved therapy for Parkinson's disease-related hallucinations and delusions — to clarify that it can be used in patients either with or without dementia.
Marketed by Acadia Pharmaceuticals, Nuplazid has been approved in the U.S. since 2016 to treat psychosis symptoms in people with Parkinson's. The label changes are intended to make it clearer that the therapy is safe and effective for Parkinson's patients who also have dementia; it also remains a useful treatment for Parkinson's patients without dementia.
No changes were made on who can use the medication or any of its safety information. Instead, the FDA updated the so-called black box warning label for Nuplazid.
"This update makes it clear that Nuplazid can be prescribed to treat patients with Parkinson's disease psychosis, with or without dementia,"  Jeffrey Cummings, MD, director of the Chambers-Grundy Center for Transformative Neuroscience at the University of Nevada, Las Vegas, said in an Acadia press release.
"As a prescriber, I believe that this clarification to the boxed warning language will help healthcare providers better identify appropriate candidates with Parkinson's disease psychosis for treatment with Nuplazid," Cummings said.
FDA updates language in black box warning on Nuplazid label
Among the many possible nonmotor symptoms of Parkinson's is psychosis, which eventually affects more than half of patients. This manifests as patients seeing, hearing, or feeling things that are not real (hallucinations) or holding irrational beliefs not rooted in reality (delusions).
These symptoms can arise due to dementia, a loss of cognitive functioning that interferes with daily life and commonly impacts those with Parkinson's.
But in most cases, psychosis develops as a side effect of Parkinson's medications — typically therapies that aim to increase signaling of dopamine, the neurotransmitter that's lost in Parkinson's. High dopamine levels are linked to psychosis; neurotransmitters are brain chemical messengers essential for nerve cell communication.
Administered orally, Nuplazid is the only approved therapy in the U.S. for Parkinson's-associated psychosis. It works by modulating the activity of receptors of the neurotransmitter serotonin in the brain, which have been implicated in neuropsychiatric disorders. It does not interfere with the efficacy of other Parkinson's medications.
The therapy's approval was largely backed by data from a Phase 3 clinical trial (NCT01174004) that enrolled 199 adults with Parkinson's-related psychosis, with or without dementia. Data indicated the therapy was safe and reduced the frequency and severity of psychotic symptoms compared with a placebo.
Now, to help clarify that Nuplazid can be used for Parkinson's patients who do or do not have dementia, two changes were made to its prescribing label.
The first change was an update the clinical trials section to state that people with or without dementia were involved in that Phase 3 trial, supporting its safety for this population.
The other update was to the therapy's black box warning. Boxed warnings, placed at the top of a prescribing label, note the most important safety-related warnings associated with a medication.
Antipsychotic medications are linked to an increased risk of death when used to treat psychosis in elderly adults with dementia, and should therefore not be used in this patient population.
However, the previous language didn't make it clear whether this warning also applied to people with Parkinson's-related psychosis and dementia, making it difficult for doctors to decide if they could prescribe it to such patients.
The warning has now been updated to reflect that Nuplazid should not be used in dementia patients with psychosis, unless the psychosis is related to Parkinson's. Nothing about this safety or risk information other than the wording has been changed — antipsychotics such as Nuplazid still are not considered safe for dementia patients without Parkinson's.
The updated black box warning now reads, "Nuplazid is not approved for the treatment of patients with dementia who experience psychosis unless their hallucinations and delusions are related to Parkinson's disease."
Meanwhile, Acadia is developing Nuplazid as a treatment for other neuropsychiatric conditions, including schizophrenia.