FDA Lifts Hold on IkT-148009; Trial to Resume Soon
Still recruiting for Phase 2 trial of the investigational oral therapy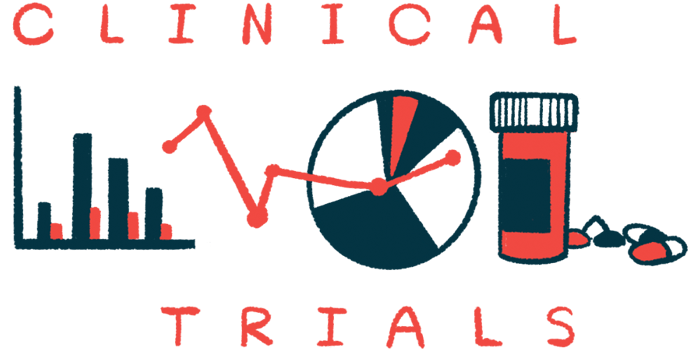 The U.S. Food and Drug Administration (FDA) has lifted its full clinical hold on IkT-148009, Inhibikase Therapeutics' investigational oral therapy for Parkinson's disease.
The agency had placed a hold on all clinical trials of IkT-158009 in December, just a few months after Inhibikase had begun dosing Parkinson's patients in a Phase 2 clinical trial (NCT05424276).
The trial, called the 201 study, is designed to assess the three-month safety, tolerability, pharmacokinetics, and preliminary efficacy of three IkT-148009 doses — 50, 100, and 200 mg/day — against a placebo in up to 120 untreated adults with Parkinson's. Pharmacokinetics refers to the therapy's movement into, through, and out of the body.
The trial is set to recruit participants at 40 sites in North America, according to Inhibikase.
When it issued its hold, the FDA asked for justification for the highest dose, as well as additional safety and pharmacological data related to IkT-148009. The agency's decision to lift the hold is based on a response letter from Inhibikase sent in late December, as well as additional commitments about safety monitoring in the trial.
"We are grateful for the expeditious review by the FDA of our response to the Clinical Hold on IkT-148009 in [Parkinson's]," Milton Werner, PhD, Inhibikase's president and CEO, said in a press release.
The 201 study now will resume immediate testing of the 50 and 100 mg/day doses, with a more comprehensive monitoring for eye-related side effects that's consistent with the monitoring program for approved therapies of the same drug class as IkT-148009.
"To date, no [eye-related damage] has been observed in any trial participant administered IkT-148009," Inhibikase stated in the release.
Per discussions with the FDA, the company will be conducting safety and pharmacological tests of the 200 mg/day dosage in six healthy volunteers, before testing it in patients.
"We believe that we now have clarity on the FDA's expectations as we move forward in the 201 clinical trial for IkT-148009," Werner said. "We are now working to re-open clinical trial sites and initiate screening and enrollment of patients for the trial following agreed upon updates to the Protocol and Informed Consent form."
The trial is expected to be up and running again by the end of March, according to Werner.
IkT-148009 is designed to reach the brain and block the activity of c-Abl (Abelson tyrosine kinase), an enzyme mostly known for its role in helping cells detect and respond to damage.
Additional studies have suggested this enzyme is involved in the processes that lead to the accumulation of toxic clumps of alpha-synuclein protein and subsequent neurodegeneration in Parkinson's.
Results of mouse study
In a separate press release, Inhibikase announced the publication of results from preclinical experiments testing IkT-148009 in mouse models of both familial and sporadic Parkinson's.
The study, "The c-Abl inhibitor IkT-148009 suppresses neurodegeneration in mouse models of heritable and sporadic Parkinson's disease," was published in Science Translational Medicine.
Results broadly showed that IkT-148009 daily treatment, administered one month after disease initiation, protected nerve cells from degeneration and improved the animals' motor function, while also reducing toxic alpha-synuclein clumps in the mice's brains.
These findings "demonstrated the ability of IkT-148009 to halt disease progression, drive functional recovery, and protect neurons in the brain from degradation," Werner said in that release.
"Remarkably, therapeutic benefit in these models was accompanied by substantial reduction of alpha-synuclein [damaging features] in the brain, a long-sought goal of Parkinson's treatment," Werner added.
Notably, the IkT-148009 doses used in these mouse studies "are consistent with the exposures to IkT-148009 at a 50 mg oral dose in [Parkinson's] patients, one of the doses that is being evaluated in our Phase 2a '201' clinical trial in untreated Parkinson's patients," Werner said.
"We believe that these data demonstrate the potential of IkT-14809 as a disease modifying therapy and support the continued clinical development of IkT-148009."