FDA Puts IkT-148009 Parkinson's Clinical Trial on Hold
Agency seeks justification for highest dosing, clarification about monitoring side effects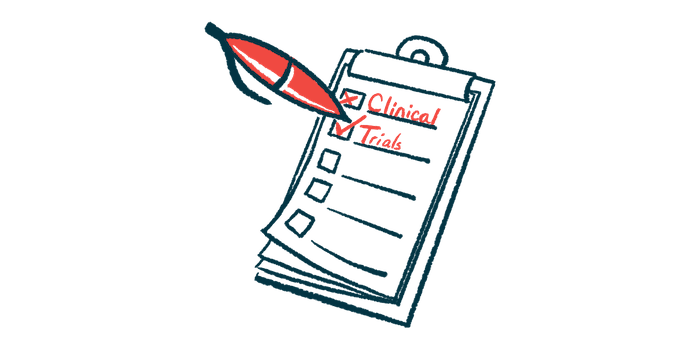 The U.S. Food and Drug Administration (FDA) has put a hold on clinical trials of IkT-148009, an experimental oral therapy that Inhibikase Therapeutics is developing for Parkinson's disease and other related and non-related conditions.
The hold comes just a few months after Inhibikase started dosing Parkinson's patients in a Phase 2 trial (NCT05424276) referred to as the 201 study. The U.S.-based trial is planned to test three doses of IkT-148009 — 50, 100, and 200 mg/day — against a placebo for 12 weeks in up to 120 people with Parkinson's who have received no prior treatment.
In its letter to Inhibikase, the FDA requested further safety and pharmacological data on the therapy and a justification for testing of the highest 200 mg/day dose.
IkT-148009 is a small, orally-available molecule designed to reach every tissue, including the brain, and block the activity of Abelson tyrosine kinase, an enzyme that plays a role in regulating how nerve cells respond to damage inside and outside the brain.
"We have reviewed the FDA's clinical hold letter and we will be responding to the issues cited in the letter in the coming days," Milton Werner, PhD, president and CEO of Inhibikase, said in a company press release.
The agency also asked that Inhibikase clarify how the clinical trial will monitor for potential side effects that affect vision and assess whether these effects are reversible. IkT-148009 belongs to a broad class of medicines called tyrosine kinase inhibitors that have been associated with eye-related side effects.
The FDA is also requiring Inhibikase to make additions to the materials disclosed to trial participants and investigators, including more information about potential vision-related side effects.
Inhibikase will provide the FDA with data from an earlier Phase 1 trial (NCT04350177), which indicated the therapy was generally well tolerated in Parkinson's patients and healthy volunteers, as well as the rationale for dose selection and vision monitoring.
"The FDA will also receive the unblinded safety, tolerability and pharmacokinetic data from the first 11 patients in the '201' trial, including … from three patients dosed at 200 mg," Werner said. Of note, pharmacokinetics refers to how a therapy moves in, through, and out the body.
"We believe that the safety, tolerability and pharmacokinetic data measured to date support the continued development of IkT-148009 and restart of the '201' trial," Werner said. "We look forward to a resolution with the FDA and lifting of the clinical hold soon as possible."