Phase 2a Study of IkT-148009 Expected to Start Soon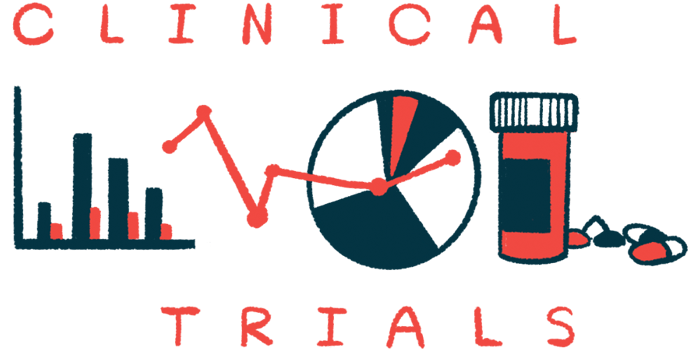 Inhibikase expects to begin a Phase 2a study of IkT-148009, its investigational therapy for Parkinson's disease, in the second quarter of 2022, with dosing of the first patient being subject to clearance by the U.S. Food and Drug Administration (FDA).
Last year, the company began dosing IkT-148009 in healthy volunteers as part of a Phase 1 study. A few months later, it moved into a Phase 1b extension study in patients with mild-to-moderately advanced Parkinson's.
"2021 was an important year for Inhibikase as we advanced our lead program IkT-148009 for Parkinson's disease into the clinic," Milton Werner, PhD, president and CEO of Inhibikase, said in a press release.
The Phase 1 study (NCT04350177) is investigating the safety, tolerability, and pharmacokinetics of single and multiple ascending doses of IkT-148009 versus a placebo in healthy volunteers ages 45 to 70. (Pharmacokinetics refers to how a therapy moves into, through, and out of the body.) Both IkT-148009 and the placebo are given orally once daily for up to seven days.
So far, the dose has been escalated up to 325 mg, and no clinically relevant side effects have been reported at any of the doses.
Besides investigating the safety, tolerability, and pharmacokinetics of IkT-148009 at three escalating dose levels, the Phase 1b study also is investigating the effects of IkT-148009 in cognition, motor function, and gut motility, as well as clearance of toxic clumps of alpha-synuclein protein — a hallmark of Parkinson's.
Last month, Werner presented data from the first group of patients in a talk titled "Parkinson's disease modification through Abl kinase inhibition" at the International Conference on Alzheimer's and Parkinson's Diseases (AD/PD 2022), which was held March 15–20 in Barcelona, Spain, and virtually.
Data showed that IkT-148009 was as safe and well-tolerated in patients with Parkinson's as it was in healthy volunteers, and displayed similar pharmacokinetics, including penetration into the central nervous system (brain and spinal cord).
"We believe these data continue to validate the safety and therapeutic potential of IkT-148009," said Werner.
The company expects to complete dosing in the Phase 1b study by June 30 and to present the full data at a medical meeting later this year.
IkT-148009 is a small molecule that blocks the action of a protein that has been implicated in the development of Parkinson's. The protein, called Abelson tyrosine kinase (c-Abl) is thought to play a key role in monitoring damage to neurons inside and outside the brain, and fine tuning biological pathways responsible for protecting neurons from death.
"Recent advances in modeling Parkinson's disease in mice suggested that c-Abl activation may be required for disease initiation and progression to occur, and therefore inhibition of c-Abl could be a strategy for disease modification of Parkinson's," Werner wrote.
"IkT-148009 is a promising therapeutic agent for Parkinson's disease whose mechanism of action suggests it may act as a disease-modifying treatment with the potential for significant clinical benefit," he added.
Now, the Phase 2a study will investigate the safety and tolerability of three doses of IkT-148009 for 12 weeks (about three months) in up to 120 patients diagnosed with Parkinson's who have not yet progressed to the need for symptomatic therapy. The study also will assess measures of motor and non-motor function, as well as clearance of alpha-synuclein toxic clumps.
"As we look ahead, we hope to share more about our development strategy for this program including the upcoming Phase 2a study at our upcoming virtual KOL [Key Opinion Leader] investor event," Werner said.
The event will take place at 10 a.m. EDT April 20. Those interested in participating may register here.