Enterin, Parkinson's UK Planning Trial of ENT-01 in Easing Dementia
In KARMET study, Enterin's ENT-01 showed potential in patients with dementia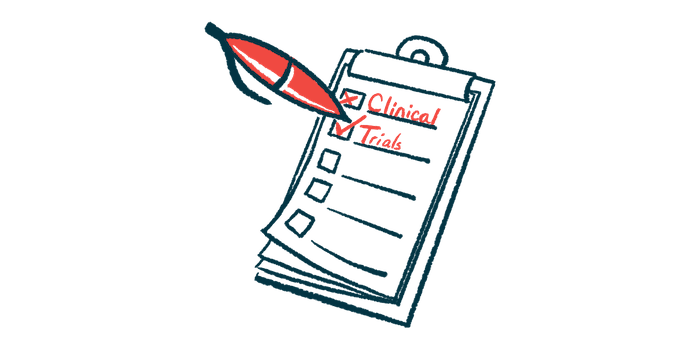 Enterin has teamed with Parkinson's UK to launch a Phase 2 trial evaluating the ability of ENT-01, its investigational compound, to lessen Parkinson's disease-associated dementia.
The clinical trial will be led by Parkinson's Virtual Biotech, the treatment development arm of Parkinson's UK, and will be conducted at clinical sites in the U.S. and the U.K., according to an Enterin press release.
"Enterin is very grateful to partner with such a prestigious and well-respected organization," said David McCullough, the company's CEO. "We have worked closely with Parkinson's UK and their clinical advisors to design a clinical study to evaluate ENT-01 in PD [Parkinson's disease] dementia. It is our hope that we can offer a new therapeutic option for these patients."
Parkinson's disease is characterized by the accumulation of toxic clumps of alpha-synuclein protein that damage and kill nerve cells (neurons). 
These clumps have been shown to first accumulate in the enteric nervous system — the network of nerves that innervate the gastrointestinal (GI) tract — and lead to symptoms like constipation. The clumps then spread to the central nervous system (CNS, the brain and spinal cord), where they progressively destroy brain cells.
Besides its well-known motor symptoms, patients often show an array of nonmotor disease symptoms, including cognitive problems like dementia.
Dementia among Parkinson's symptoms for 24 KARMET study patients
"Whilst Parkinson's is more commonly associated with motor symptoms like tremor, our community has asked us to make new and better treatments for Parkinson's dementia a priority," said Arthur Roach, director of research at Parkinson's UK.
ENT-01, developed by Enterin, is a lab-made compound derived from squalamine, a substance originally discovered in the liver and gall bladder of the dogfish shark. Evidence from preclinical research suggests that ENT-01 is able to remove the toxic alpha-synuclein clumps and prevent their formation within gut nerve cells, improving cells' normal signaling.
According to Enterin, inhibiting the buildup of toxic alpha-synuclein in the enteric nervous system could restore a healthy connection between the gut and the brain, commonly referred to as the gut-brain axis, and slow the progression of Parkinson's. 
A prior Phase 2b clinical trial, called KARMET (NCT03781791), evaluated oral ENT-01's safety and effectiveness versus a placebo in improving bowel movements in 150 people with Parkinson's and constipation. Twenty-four enrolled patients also had dementia, Enterin reported.
Following an initial two-week period, all were assigned to ENT-01 at high or low dose, depending on the severity of their constipation, or to a placebo tablet. The dose of ENT-01 increased every two to three days until a normal bowel movement was attained, with the medication then taken at that fixed dose for the treatment period's remaining 25 days. All patients then moved to placebo for two weeks, followed by a four-week wash-out without any tablets given.
KARMET trial results showed that ENT-01 eased constipation significantly better than the placebo, with improvements in bowel movement maintained for up to six weeks after treatment stopped. An exploratory analysis suggested that ENT-01 might also ease disease-related psychosis, or the hallucinations and delusions associated with Parkinson's.
Likewise, ENT-01 showed a potential to ease cognitive difficulties in patients with Parkinson's-associated dementia when compared to the placebo. Benefits, in a separate exploratory trial analysis, were again seen up to six weeks after treatment stopped.
Sleep problems and an irregular circadian rhythm — the body's internal clock that controls the sleep-wake cycle — are also disrupted in Parkinson's and lessened with ENT-01's use, according to the press release. 
"Our studies have demonstrated ENT-01's clinical benefit across a range of PD related non-motor symptoms such as gastrointestinal dysfunction, dementia, psychosis, sleep architecture and circadian rhythm, all commonly associated with PD," said Denise Barbut, co-founder, president and chief medical officer at Enterin.
"We are encouraged by the clinical results that Enterin's work has produced to date and look forward to the upcoming clinical trial," Roach added. "Parkinson's is the fastest growing neurological condition in the world and currently there is no cure. The medications we have today can only treat and manage some of the more than 40 symptoms."