ENT-01 Targets Protein in Gut to Ease Patients' Constipation, Trial Reports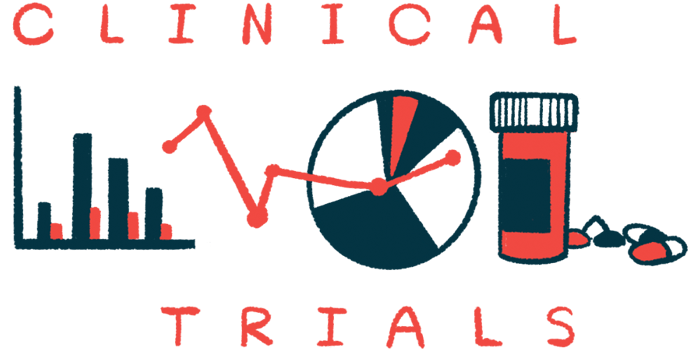 A short course of ENT-01, Enterin's investigational therapy for Parkinson's disease, appears to restore the function of nerve cells found in the gut to ease constipation.
These findings come from KARMET, a Phase 2b clinical trial (NCT03781791) that evaluated ENT-01's safety when taken once daily for at least seven days, and how well it works against a placebo in improving bowel movements in 150 people with Parkinson's and constipation.
Several studies report finding that toxic alpha-synuclein clumps are initially present in the enteric nervous system — the network of nerves that innervate the gastrointestinal (GI) tract — then spread to the brain, where they gradually damage and destroy brain cells. This could be a reason why so many Parkinson's patients experience constipation years before motor symptoms appear.
Using compounds that specifically target and reduce the buildup of alpha-synuclein in nerve cells of the gut may be able to slow Parkinson's progression in the central nervous system (the brain and spinal cord).
ENT-01 is an artificial compound derived from squalamine, a substance originally discovered in the liver and gall bladder of the dogfish shark. Preclinical studies have shown that ENT-01 is able to displace alpha-synuclein from the membranes of nerve cells in the gut, restoring their normal electric activity and working against the formation of toxic aggregates.
"Aging itself compounds the ongoing damage caused by the accumulation of alpha-synuclein. Our preclinical studies suggest that the persistence of benefit observed with ENT-01 are a consequence of the reversal of certain aspects of the aging process," Michael Zasloff, MD, PhD, co-founder and chief scientific officer of Enterin, said in a press release.
KARMET tested the effectiveness of ENT-01 in treating constipation in Parkinson's patients.
After an initial two-week period, patients were assigned to start at a high or low dose of ENT-01 according to the severity of their constipation, or to a placebo tablet. ENT-01's dose was gradually increased every two to three days until bowel movement returned to normal, and then fixed for the rest of the 25-day treatment period.
All patients then moved to placebo for two weeks, followed by a four-week wash-out without any tablets given.
The Phase 2b trial met both its primary and secondary endpoints (goals), the company reported. Its primary goal, the change in complete spontaneous bowel movements from the study's beginning to the end of the three-week treatment period, was significantly better in patients given ENT-01 than in those on the placebo.
Improvements in bowel movement were also maintained for up to six weeks after treatment stopped.
Secondary endpoints — spontaneous bowel movements, stool consistency, ease of passage, and laxative use — likewise showed improvements with ENT-01 relative to placebo.
All efficacy analyses were performed on the 136 patients with at least seven days of treatment, Enterin reported.
An exploratory analysis suggested that ENT-01 might also ease disease-related psychosis (hallucinations and delusions).
Symptoms of psychosis, assessed using the Scale of Positive Symptoms in Parkinson's Disease (SAPS-PD), were present in 13 patients at the study's start. In the six given ENT-01, SAPS-PD scores improved by 73% by the end of the three-week treatment period and by 82% at six weeks after the treatment was stopped. In contrast, the seven patients with psychosis assigned to placebo showed no improvement during treatment and poorer SAPS-PD scores following treatment discontinuation.
Dementia, assessed using the Mini Mental State Examination (MMSE), was observed in 24 patients at the study's beginning. In those given ENT-01, MMSE scores improved by two points at week three of ENT-01 treatment and by 3.5 points at week six after discontinuation. Those on placebo showed gains during treatment but worsened following treatment discontinuation. The company's release did not specify the number of dementia patients in the treatment and placebo groups.
"The continued improvement of bowel and neurologic symptoms for weeks beyond the brief treatment period suggests a possible disease-modifying effect," said Denise Barbut, MD, Enterin's co-founder, president, and chief medical officer.
Side effects related to ENT-01 were restricted to the gastrointestinal tract and included nausea and diarrhea. All were reported to resolved spontaneously. No serious side effects or deaths were reported.
A previous study, the Phase 2a RASMET trial l (NCT03047629) in 50 patients with constipation, established the treatment's safety and its potential in restoring gastrointestinal motility.
Barbut presented these data during a Jan. 27 conference call that included Stuart Isaacson, MD, a neurologist and medical director of Parkinson's Research and Education Foundation, and Patrik Brundin, MD, PhD, who leads the Parkinson's Disease Center at Van Andel Research Institute. Those interested can watch a replay of the call here.