MJFF Grant Supports Work Into Potential of Sigma-2 Receptors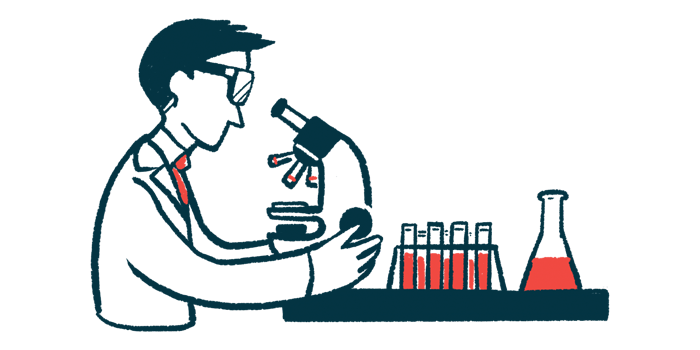 Cognition Therapeutics has received a grant from the Michael J. Fox Foundation (MJFF) for Parkinson's Research to support preclinical work into two potential sigma-2 receptor modulators for Parkinson's disease.
The Therapeutic Pipeline Program Grant award, whose amount and duration were not specified, will help to fund studies of these receptor modulators in animal models, with work led by Cognition's vice president of research, Mary E. Hamby, PhD.
"There is a need to discover and develop novel therapeutics for Parkinson's disease, for which no disease-modifying therapies exist," Anthony Caggiano, MD, PhD, Cognition's chief medical officer, said in a press release.
Parkinson's disease is associated with the accumulation of clumps of alpha-synuclein protein inside nerve cells, particularly dopaminergic neurons, that damage and kill these cells. Alpha-synuclein is particularly abundant in the brain, where the protein is thought to help control neuron function and communication.
Sigma-2 receptors are part of a network that controls the destruction of misfolded proteins, such as alpha-synuclein. These agents are able to interfere with the molecular and cellular mechanisms involved in the buildup of misfolded forms of this protein in nerve cells, and can potentially be used to halt or slow neurodegeneration, as well as ease disease symptoms.
Sigma-2 receptors are also involved in regulating cell recycling (autophagy) and other cell pathways that are impaired in synucleinopathies — neurodegenerative diseases, including Parkinson's, that are associated with the abnormal and toxic accumulation of alpha-synuclein aggregates.
Cognition previously screened hundreds of compounds that had been tested in clinical trials for their ability to restore defects in molecular trafficking and autophagy driven by alpha-synuclein buildup.
The scientists found that sigma-2 receptor antagonists — molecules that block or dampen the receptor's effects — were the most effective at restoring molecular movement and repairing autophagy defects. These antagonists also had cellular effects at low concentrations and were not toxic to cells at higher concentrations.
Sigma-2 receptor antagonists were further seen to block the binding and internalization of alpha-synuclein oligomers (larger molecules) in cultured nerve cells.
"Targeting the [sigma]-2 receptor for Parkinson's disease is a promising, potentially disease-modifying therapeutic approach. We intend to investigate two [sigma]-2 receptor modulators in our research pipeline to determine their impact on biomarkers of disease progression," Caggiano said.
"If successful, these studies would provide proof of concept to support the subsequent clinical development of a [sigma]-2 modulator for the treatment of Parkinson's disease," Caggiano added.
On its website, the MJFF reports that these grants give up to $500,000 over one or two years in support of preclinical work aiming to "fundamentally" alter the disease's course or improve care.