Motor symptoms, off time improve in Phase 1 Bemdaneprocel trial
Plans are underway to test cell therapy in Phase 2 clinical trial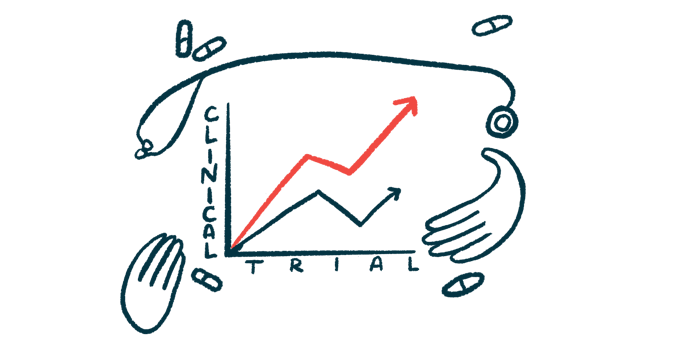 Treatment with the cell therapy bemdaneprocel (BRT-DA01) led to reductions in motor symptom severity for people with Parkinson's disease in a small clinical trial, according to data announced by BlueRock Therapeutics, its developer.
"We are excited to be sharing the results of this Phase I [trial] and look forward to advancing bemdaneprocel to the next stage of clinical testing," Ahmed Enayetallah senior vice president and head of development at BlueRock, said in a company press release.
Based on the data, BlueRock plans a Phase 2 clinical trial to further test bemdaneprocel in Parkinson's and expects to begin enrollment in the first half of next year.
Parkinson's is caused by the progressive death of cells in the brain responsible for making the chemical messenger dopamine.
Standard treatment involves levodopa and its derivatives, which give the brain more raw materials to make dopamine. These therapies can be effective for controlling their symptoms, but most people will experience off periods over time, when symptoms aren't adequately controlled between doses.
With bemdaneprocel, dopamine-making nerve cells are transplanted into the brain through a surgical procedure. The therapy uses dopamine-making cells created with stem cells from human embryos.
What were the results of the Phase 1 trial of bemdaneprocel?
BlueRock sponsored a Phase 1 trial (NCT04802733) to test bemdaneprocel in people with Parkinson's. The study enrolled 12 patients who were having off time despite levodopa. All were treated with the cell therapy at either a low or high dose.
The study's main goal was to test the therapy's safety and the results were positive. At one year after the therapy's surgical implantation, no serious side effects related to the treatment occurred. Two serious safety events were reported — one seizure related to the surgery and one case of COVID-19 — but neither was deemed related to bemdaneprocel.
Imaging of patients' brains showed evidence the transplanted cells were surviving and making dopamine as designed. Data also indicated bemdaneprocel eased motor symptoms and reduced off time.
Specifically, at one year after treatment, average scores on the MDS-Unified Parkinson's Disease Rating Scale Part 3 — a standardized assessment of motor symptom severity — improved by 13 points with high-dose bemdaneprocel and by 7.6 points with the lower dose.
Based on the patient's diaries, the amount of daily off time decreased by nearly two hours a day in the high-dose group and about 45 minutes a day in the low-dose group. Daily on time, when symptoms are adequately controlled, showed corresponding increases.
"The data from this Phase I open label study are extremely encouraging. While this is a small open-label study, meeting the study's primary objective for safety and tolerability along with initial improvements seen in clinical outcomes represents a great step forward," said Claire Henchcliffe, MD, one of the study's principal investigators at the University of California, Irvine. "The hope now is that these trends continue and translate into meaningful benefit for people with Parkinson's disease in controlled clinical trials."
BlueRock is a wholly owned independently operated subsidiary of Bayer.
"The positive outcome of this Phase I clinical trial is a clear step forward and it brings us closer to delivering new treatment options to patients," said Christian Rommel, a member of the executive committee of Bayer's pharmaceuticals division and head of research and development.