AT-HOME PD2 to use digital tools to better understand Parkinson's
Study will follow participants from 2 previous trials to get 10 years' worth of data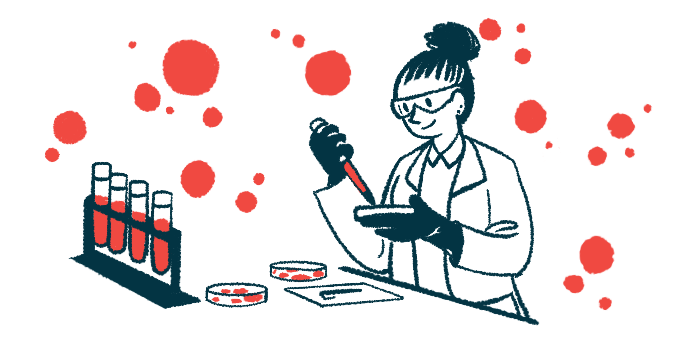 Researchers at the University of Rochester Medical Center are hoping to use digital tools, including the smartphone app mPower, to collect more precise and comprehensive long-term data about Parkinson's disease.
The study, called AT-HOME PD2, is supported by a $4.9-million grant from the National Institutes of Neurological Disorders and Stroke. It will continue to follow participants from two previous clinical trials for an additional three years to produce a decade's worth of longitudinal digital health data.
This comes eight years after scientists helped to launch mPower, a mobile app that tracks disease symptoms.
The overarching goal of the new study is to assess whether digital tools, including mPower, telemedicine, and fitness trackers, can provide insight into people with mid-stage Parkinson's, an understudied population that is generally more susceptible to falls and cognitive decline, as well as to find out how physical activity affects disease progression. The digital tools could also offer more precise ways to evaluate the impact of potential treatments.
"COVID disrupted clinical research and highlighted the need for tools to conduct remote clinical trials," Ruth Schneider, MD, the study's principal investigator, said in a university press release. "These same tools are now enabling us to conduct decentralized clinical trials and develop digital measures to better understand and improve treatment of this complex disease."
New research to build upon findings of 2 previous Phase 3 trials
The new research will build upon two previous Phase 3 studies that evaluated Parkinson's treatment candidates israpidine and inosine. One of the trials used mPower, developed in collaboration with Sage Bionetworks. Specifically, the app uses a smartphone's touchscreen, gyroscopes, accelerometers, and global positioning system to gauge the participants' balance and gait, dexterity, tremor, and memory.
Although the trials for the experimental therapies were unsuccessful, scientists were able to collect up to three years of granular health data from survey results, clinical assessments, genetic profiles, and brain imaging. Some 225 trial participants, representing 42 states and a Canadian province, agreed to continue to work with investigators in another Phase 3 study called AT-HOME-PD (NCT03538262) — a collaboration of URMC, Sage Bionetworks, Northwestern University, Massachusetts General Hospital, and the Michael J. Fox Foundation — to assess telehealth outcomes in multi-year extensions of Parkinson's trials.
In the new study, called AT-HOME PD2, participants will use the mPower app, the fitness tracker Fitbit, and a research-grade sensor worn on the wrist to assess gait, sleep, and physical activity.  The mPower app helps chart how Parkinson's symptoms change over time. Because no patient's journey is the same, it can be difficult for those with the disorder, and even healthcare professionals, to know when symptoms will evolve and how they will affect a patient's life.
"This study will generate a dataset with approximately 10 continuous years of data on Parkinson's progression that begins prior to use of dopaminergic medications and progresses to mid-stage Parkinson's disease and beyond," Schneider said.
"This rich dataset will accelerate therapeutic development by filling knowledge gaps in the mid-stage Parkinson's disease population, helping to optimize models for conducting patient-centered remote research, evaluating new methods for predicting disease outcomes, and assessing remote outcome measures," she added.