4th-generation DBS System, Vercise Genus, Available in Europe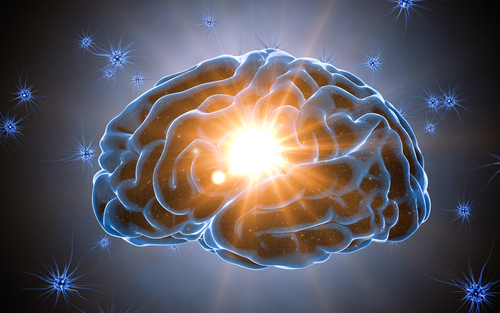 Vercise Genus, a fourth-generation system for deep brain stimulation (DBS) made by Boston Scientific, has received CE marking and is now commercially available in Europe.
A treatment approach for Parkinson's disease, DBS involves surgically implanting a neurostimulator to deliver electrical impulses to targeted regions of the brain that control movement, pain, mood, and the like. It is believed that these electrical signals interrupt abnormal signaling patterns in these regions.
DBS is used to treat disabling neurological symptoms in people with advanced Parkinson's, such as tremors, rigidity, stiffness, slowed movement, and walking problems.
In Europe, the Vercise Genus DBS System is indicated for use in the treatment of levodopa-responsive Parkinson's that is not adequately controlled with medication alone. It is also indicated for certain individuals with dystonia, a movement disorder characterized by uncontrollable muscle contractions, or tremors.
Although the company's Vercise DBS system is approved by the U.S. Food and Drug Administration, this particular system — Vercise Genus — is not available in the U.S.
One of the reported advantages of the fourth-generation system is that it allows better brain visualization, allowing for more precise delivery of electrical pulses to specific parts of the brain.
"With neurodegenerative movement disorders, the ability to deliver the right dose of stimulation where it is needed can make a remarkable difference in controlling an individual patient's symptoms," Veerle Visser-Vandewalle, MD, PhD, of Cologne University Hospital in Germany, said in a press release.
Jens Volkmann, MD, PhD, director and chairman of the department of neurology at the University Hospital of Würzburg in Germany, added, "Advanced directional stimulation combined with a visualization system based on a patient's own brain anatomy now provides the accurate navigation as well as the steering capability we need to optimize therapy outcomes."
Other advantages include Bluetooth capabilities and being full-body MRI conditional — meaning there are no known hazards associated with undergoing an MRI scan with the device implanted.
"For patients, the Vercise Genus DBS System continues the tradition of small, thin devices, and it provides Bluetooth programming which is important during times of social distancing," said Maulik Nanavaty, senior vice president and president of neuromodulation at Boston Scientific. "Combined with the option of a 25-year rechargeable battery as well as the expanded MRI conditional feature available on our primary cell devices, patients can find the best option to suit their specific needs."