What We Wish We Had Known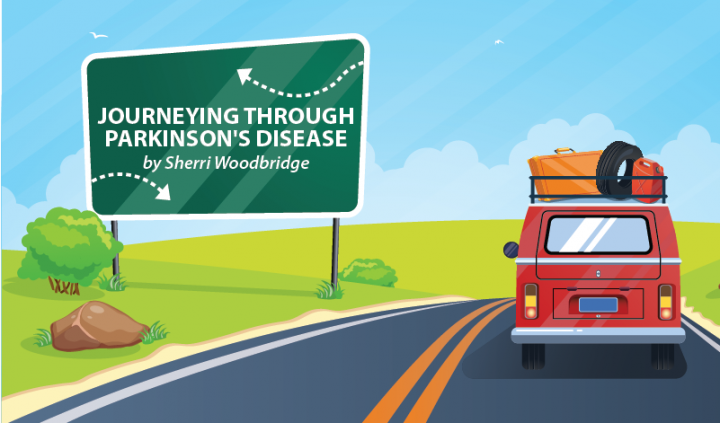 There is a question circulating once again in the Parkinson's forums and Facebook groups. "What do you wish you had known when you were first diagnosed with Parkinson's disease?" This cycle of inquiry seems to repeat itself about once every six months. 
It's almost like, by asking that question, we hope to find a hidden treasure we weren't told about at the onset of our diagnosis. Some hidden gem will unearth itself that we somehow missed. It's as if we are looking for some sort of magic needed to skim over the hard stuff. Something that will enable us to press on as if we were superhuman in the face of our disease. But, we aren't superhuman. I know that personally.
There isn't any one answer that will be "it" to our question of what we wish we had known. There isn't one answer that will fulfill the longing for the secret to making the acceptance of our diagnosis easier. Depending on where you are in your journey with Parkinson's, there could be several answers.
What would your answer be to the question above? Here are some inquiries made by those who answered that question:
Denial won't make it go away. Choosing not to accept the truth or even admit it into your consciousness doesn't mean you nullify its existence. Viktor Frankl wrote, "When we are no longer able to change a situation, we are challenged to change ourselves." When we can no longer change the fact we have Parkinson's disease, we begin to live at a new level. 
Our future does not rest on the diagnosis we get, but on how we respond to that diagnosis. It's not a worse life. It's different. Learn to accept it and get on with living because there's lots left to do and to live for.
Many people wish they were told about things they could do to slow the progression, such as exercise. It's hard to recommend treatment when you're not sure what you're treating, as is often the case when trying to diagnose Parkinson's. The exercise phenomena in Parkinson's is pretty new. According to recent studies, exercise is said to be hailed as the new medicine in Parkinson's disease.
When I was diagnosed in 2004, exercise wasn't often brought up. The ideas of boxing, dance, tai chi, and more were pretty new in terms of their benefits for Parkinson's disease.
Sometimes I have wondered if exercise was downplayed because the disease was predominant in older people. However, with the rise of young-onset Parkinson's disease, younger people may not be as feeble or afraid to try something more strenuous than chair exercises. 
We have come through a period of Parkinson's history that relied heavily on medications to treat the disease. Now we're finding that exercise makes a bigger difference than a handful of pills. And though we may wonder why we didn't know or start exercising sooner, it's never too late.
It is not uncommon to grieve over this disease. We have lost a lot. Parkinson's can steal our identity and independence, and ruin our relationships. For those who've been through the grief process of Parkinson's — it's normal. And just because you've grieved once doesn't mean it won't surface again. With every new symptom that surfaces, you might experience something. Or, you may experience nothing. Everyone is different.
Don't let your diagnosis keep you from those things you love to do, such as dancing, as this clip shows. Some of us may appear or feel awkward in our movements, but often those awkward movements disappear for a bit while dancing, exercising, and more.
Finally, what we should remember, Parkinson's or not, is that laughter is the best medicine. Keep or get a sense of humor. Laugh at yourself. Laugh out loud. Just laugh. It does a body good. Isn't that what we're striving for anyhow?
***
Note: Parkinson's News Today is strictly a news and information website about the disease. It does not provide medical advice, diagnosis or treatment. This content is not intended to be a substitute for professional medical advice, diagnosis, or treatment. Always seek the advice of your physician or another qualified health provider with any questions you may have regarding a medical condition. Never disregard professional medical advice or delay in seeking it because of something you have read on this website. The opinions expressed in this column are not those of Parkinson's News Today or its parent company, BioNews Services, and are intended to spark discussion about issues pertaining to Parkinson's disease.