Two Summer Reading Recommendations to Encourage and Inspire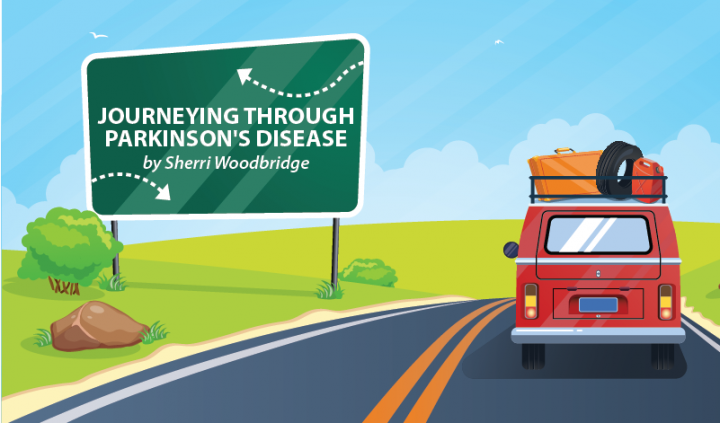 Sometimes we need to be encouraged in our journey with Parkinson's disease. We become weary and find ourselves at the edge of despair. We feel like we've nothing left to give and life is losing its luster. What better way to dispel the gloom than to read an inspiring book?
I have recently read two books, one about chronic illness and another specifically about Parkinson's. In their own ways, both evoke laughter, echo grief, and inspire that much-welcome, four-letter word, hope. 
"Rush of Heaven" author Ema McKinley was doing a normal day's work when her entire world turned upside down — literally. While climbing a mountain of boxes to replenish merchandise in the department of the store where she worked, she lost her footing. Ema hung upside down for almost three hours before being found.
Her journey is a difficult one, to say the least. It is a journey of endurance in a life filled with horrible pain, but also with joy. Her accident left Ema with reflex sympathetic dystrophy, a severe burning pain that is usually brought on by trauma and tends to settle in one of the extremities. In Ema's case, it affected most of her left side, neck, and back. She required the use of a wheelchair and permanently leaned at a 90-degree angle in an attempt to reduce the severity of the pain she was enduring.
Just when one condition would settle itself and bring some sort of reprieve, another would show itself. It seemed there would be no end to Emma's suffering. As her situation became somewhat bleaker, Ema knew she had to "shift my focus from my situation to my destination. God didn't just keep me alive so I could take up space. He had a purpose for me."
Through her pain, she eventually did find purpose, one that leads her to encourage others because of her accident, her pain, and a miraculous encounter.
At home alone one Christmas Eve, Ema lies on the floor after falling out of her wheelchair. She fears this could be her last Christmas with her family. However, the One who has been faithful to her in the past will prove Himself faithful to her once again. (You'll have to read the story — no spoilers.)
There are similarities between "Rush of Heaven" and "Dropping the P Bomb," by Emma Lawton, but the two books are also very different. While Ema chronicles her journey as a narrative story, Emma's book reads more like a series of short blog posts written over the course of the first year of her Parkinson's diagnosis.
Whether taken from a diary or straight from her blog, her entries are honest, and she leaves herself vulnerable on the pages shared. The newly diagnosed would benefit greatly from her description of what that first year can really feel like.
With her dark sense of humor, Emma keeps things real, yet light, as she talks about her ups and downs in that first year, about sharing the news of her diagnosis with family and friends, and their reactions. She shares her struggles with acceptance, adjustments, and more. Emma was diagnosed in her late 20s, so this is a rare account of a young person with Parkinson's. All the more reason to read "Dropping the P Bomb" this summer. 
***
Note: Parkinson's News Today is strictly a news and information website about the disease. It does not provide medical advice, diagnosis or treatment. This content is not intended to be a substitute for professional medical advice, diagnosis, or treatment. Always seek the advice of your physician or another qualified health provider with any questions you may have regarding a medical condition. Never disregard professional medical advice or delay in seeking it because of something you have read on this website. The opinions expressed in this column are not those of Parkinson's News Today or its parent company, BioNews Services, and are intended to spark discussion about issues pertaining to Parkinson's disease.