Staying Active Versus Exercise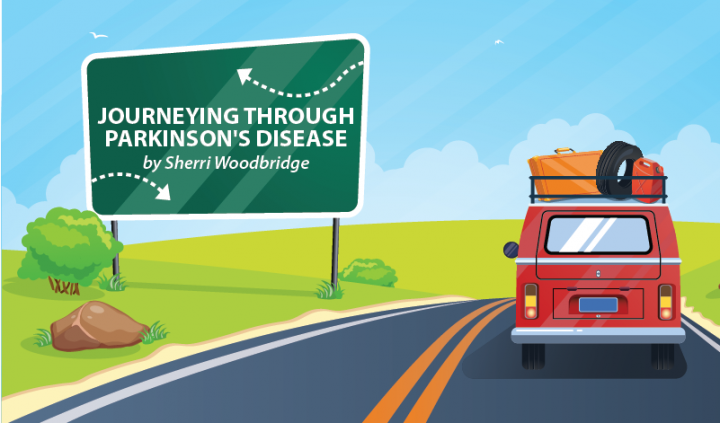 Whether you ask a group of people with Parkinson's disease (PD) or your neurologist about the best thing you can do to keep PD at bay or slow down its symptoms, the most common response will likely be "exercise." Some may say, "Stay active." But do you realize that staying active and exercising are two different things?
Just about anyone can exercise — jumping jacks, touch your toes, jog around your living room, lift a couple of cans of green beans — but it takes sheer determination to stay active when you are battling a little monster like Parkinson's disease.
Being active involves more than movement on your part. It includes a state of mind to persevere, to keep putting one foot in front of the other, and to not give up even when you feel like quitting. Being active involves a positive outlook.
It is easy to fall into a state of apathy or depression when fighting a chronic illness, but to try to pull yourself out of one can be downright hard. The gray cloud of despair can last days, weeks, months, even years. Staying active can help sidestep those dark times.
Sitting and watching television can sound relaxing, but when flopping on the couch is your go-to place when you're feeling down, it may take an act of God to get you back up. Depression feeds depression. Apathy feeds depression. At times you will have to force yourself up off that couch and do something. But force you must. You must stay active. You must not allow yourself to succumb to dark days. Fight and fight hard. Get your friends to join you by coming alongside them. Show them you need them because they do want to be needed at this time in your life.
Exercise is essential for a Parkinson's patient. Walking, boxing, bicycling, tai chi — these are all terrific forms of exercise as you strive to live healthily with PD. However, to determinedly exercise with PD, you have to "master" staying active. Keep your mind on an even and positive keel. You must tell yourself that you can do this thing; you can battle this little monster. You must say to yourself that as this disease strives to master you, you will fight tooth and nail to push forward and stay active.
Following are some techniques I use in my battle to master PD:
Keep your mind active. Do word puzzles, jigsaw puzzles, sudoku games, and more to keep your mind alert.
Don't give in to fear.

 

Make positive thinking a habit. Carry scripture verses or positive thinking quotes in your pants pocket and read them throughout the day.
Don't give up and don't give in: mentally, physically, relationally, emotionally, or spiritually.
Avoid temptations like empty couches and TV remote controls.
Fight the dark days. Don't let them get the upper hand.
Don't go it alone. Get connected via a support group.
I am in no way an expert in "staying active" but I do make a valiant effort to do so. I have found the above practices to be helpful in dealing with Parkinson's and hope they are useful to you too.
***
Note: Parkinson's News Today is strictly a news and information website about the disease. It does not provide medical advice, diagnosis or treatment. This content is not intended to be a substitute for professional medical advice, diagnosis, or treatment. Always seek the advice of your physician or another qualified health provider with any questions you may have regarding a medical condition. Never disregard professional medical advice or delay in seeking it because of something you have read on this website. The opinions expressed in this column are not those of Parkinson's News Today or its parent company, BioNews Services, and are intended to spark discussion about issues pertaining to Parkinson's disease.