Are You Scared of Your Future?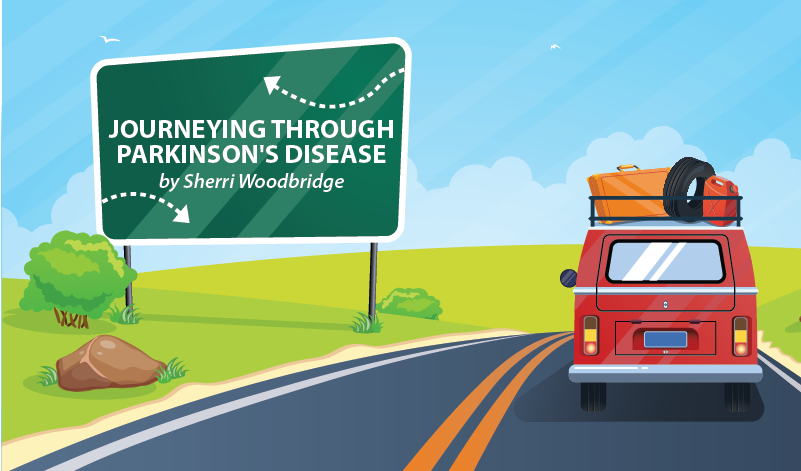 When people with Parkinson's disease are asked: Are you scared of your future with PD? They say they fear:
Losing their driver's licenses.
Losing their independence.
Having to depend on others.
Facing the unknowns and what-ifs.
Having to ask for help.
Knowing what their family/caregiver(s) will have to handle.
Having no one around to help.

The most popular advice in response to these fears: Keep a positive attitude.
Other responses:
Never give up.
Listen to your doctor.
Learn what you can about Parkinson's.
There are so many other fears that this list doesn't even begin to name them. Fear of choking on a raisin, a piece of chicken, or a glass of milk. Eating! Fear of drooling so much you'll need a wet/dry vac to suck it up. Fear of being unable to be social anymore because though your friends think you've invented some snazzy new dance steps, you know better. Fear of dementia and Parkinson's at the same time and not remembering what you can't remember. Fear of losing your voice and no one can hear you complain ever again.
The list could possibly be endless, but if I were trying to think of every possibility, I'd be ignoring the most popular piece of advice: Keep a positive attitude.
I know when I am down, the way to keep me there is to stay focused on the negative. Thinking about all that drool and dementia that hasn't happened yet (and may never). You can't predict the future because it is different for each of us. Perhaps two journeys begin the same, but one may go straight while the other takes a sharp right up a steep hillside.
We know the possibilities, the likelihood of what could happen. Possible is not a definite term. You can't pinpoint the definite. You can only guess. We cannot predict the future. Not people with Parkinson's, not caregivers, not doctors or nurses or wizards.
So, if we don't know what's going to happen, why do we worry about what might?
Here's a little story to illustrate my point:
Olaf was a stout little man with a dreadful disease. He would shake when he wanted to be still and he'd talk quietly when he wanted to be heard. Olaf also lived with a lot of pain and sometimes his fingers would suddenly twist into a mess. It felt as if they were in a vice and someone was trying to straighten and stretch them to no avail. Other times, he seemed to feel fairly good. No tripping, no falling or shuffling that day.
But Olaf had a problem. He never acknowledged the fairly good days. He'd grown accustomed to listening to the news each morning and that was mistake No. 1. It only left him feeling more despondent.
His friends and family asked him to accompany them on walks, which he nonchalantly declined, promising maybe tomorrow. They got him a dog to lift his spirits and help him with his balance. But he never got out of his chair and the dog got tired of just sitting at home and left.
Olaf mumbled to himself throughout the day about his predicament. He didn't like feeling alone with no help to get through the day. But he also didn't like asking for help.
He didn't want to lose his independence, he would say to himself.
Asking for help would do that, he thought.
He didn't realize that by not asking for help, he was losing more of his independence because he wasn't able to do as much as he would be able to had he someone to call upon.
He did. But he wouldn't.
It was a vicious cycle.
And so Olaf sat, thinking about the unknowns of his future. Wondering about his demise. It was not uplifting to dwell upon, but he had grown accustomed to such miseries.
Would he choke on the spaghetti that Meals-on-Wheels delivered promptly at 4:30 each afternoon? Would he trip over the kitchen rug and lay there to drown in his own drool because he had no one to care for him? Would he become so rigid that when he stood one day, he wouldn't be able to, because the only exercise he got was walking to the bathroom twice each day between reruns of "I Love Lucy"?
Olaf was going to change. He was determined. He got up and walked to the front door and down the front steps. He was going to find his dog and walk him every day. But first, he thought, my keys! I forgot to lock the door!
As he turned to go back to the house, he was hit and run over by the paper boy. As he floated to his new life, he thought, I wish I hadn't worried so much.
See what I mean?
Join me next week as I share how to keep a positive attitude.
***
Note: Parkinson's News Today is strictly a news and information website about the disease. It does not provide medical advice, diagnosis or treatment. This content is not intended to be a substitute for professional medical advice, diagnosis, or treatment. Always seek the advice of your physician or another qualified health provider with any questions you may have regarding a medical condition. Never disregard professional medical advice or delay in seeking it because of something you have read on this website. The opinions expressed in this column are not those of Parkinson's News Today or its parent company, BioNews Services, and are intended to spark discussion about issues pertaining to Parkinson's Disease.