The ABCs of Parkinson's Disease: The Letter C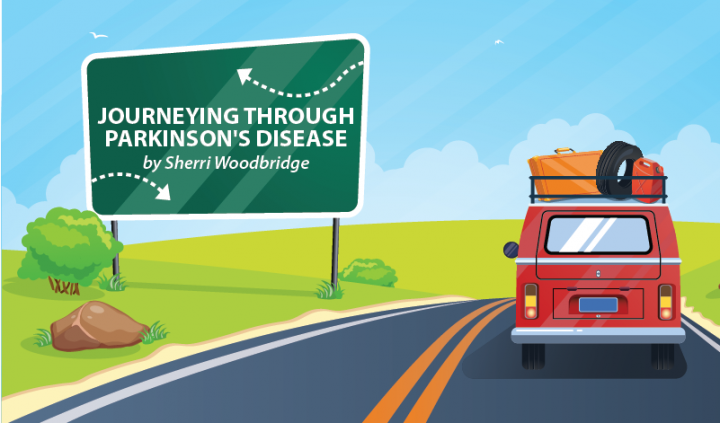 Third in a series. Read part one and two.
In this column, the letter C is for cognitive changes and caregiving.
Cognitive changes
Some possible Parkinson's disease symptoms are obvious because they are visible: tremors, abnormal gait, a non-swinging arm. You can see them. Others can see them. But some symptoms are not so obvious because they are invisible: internal tremors, dystonia (muscle cramping/twisting), and pain in many and various places.
Other invisible symptoms are cognitive changes (brain symptoms such as disturbance of memory, thinking and language abilities). These changes can range from mild (feelings of distraction or disorganization, finding it difficult to plan and accomplish tasks) to more severe (such as Parkinson's dementia).
The struggle to remember certain things — such as dates, directions, or where your glasses or car keys are hiding — may be a clue that your cognitive functions are faltering. Or it may be just a case of forgetfulness. It is best to seek out your doctor's expert advice.
Caregiving
One area that doesn't get enough attention is caregiving. Sooner or later the Parkinson's patient will need help, and those tasks will most likely fall upon family members. Whether you are a family member or a good friend, offering your time and extending your love to care for your loved one is a tiring, wearisome task. It takes a lot of energy and time. To prevent burnout, it is important that the caregiver takes time for themselves to keep from becoming resentful and exhausted. Some suggestions include:
Have lunch with an encouraging friend who knows your situation
Join a support group for caregivers, a book club, or an exercise or dance class
Take daily walks
Listen to encouraging music
Start a game night with some friends
Go to church
Begin a new hobby
The sky's the limit, but as a caregiver, you are limited in what you can personally give. Try to share the load. Ask a friend if they can sit in for you once in a while when you need to go to the store or grab a hamburger and sit in the parking lot to read a book. You won't do your "patient" any good if you become resentful for the time it is taking to care for them and lose sight of the fact that they really aren't trying to make life more difficult for you. It's just called Parkinson's disease, and unfortunately, you or your loved one has it. But don't forget, we're in this together.
***
Note: Parkinson's News Today is strictly a news and information website about the disease. It does not provide medical advice, diagnosis or treatment. This content is not intended to be a substitute for professional medical advice, diagnosis, or treatment. Always seek the advice of your physician or another qualified health provider with any questions you may have regarding a medical condition. Never disregard professional medical advice or delay in seeking it because of something you have read on this website. The opinions expressed in this column are not those of Parkinson's News Today or its parent company, BioNews Services, and are intended to spark discussion about issues pertaining to Parkinson's disease.