The Old Me Versus the New Me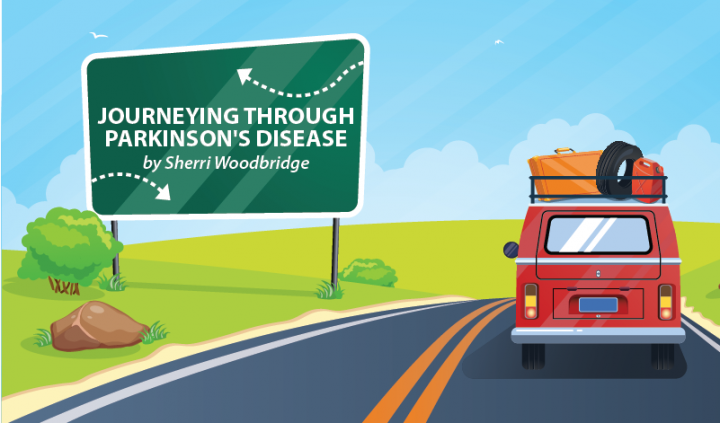 I used to be happy. I used to be a lot of fun. Or, so I've been told.
What happened to me? The me who used to not have to take pills to feel good? The me who used to laugh all the time with others and dance all the time with my kids, and sing all the time at the top of my lungs? The me who even I liked?
My kids have told me they want their "old mom" back. How can I give them what was stolen? How can I get back what was taken away — involuntarily, I might add?
I try to stay "up," try to keep a positive attitude, a joyous spirit. But it's positively a hard thing to do when this thing — this monster called Parkinson's disease — continually insists on having its way. Every time I start feeling as if the "old me" is making a comeback, the "new me" butts in.
Sometimes, I don't have a choice in this transition; this changing of life. Sometimes, I don't get to choose the up days from the down days, and the in-between days from the lost days. Sometimes, the bad days really are as bad as they seem and the good days are really better than it appears. It's a big game this little monster plays: deceiving you, deceiving me.
I'm going to try — try real hard — to hold on to the old me. The one before the pills. The me before I got lost. The me that used to laugh all the time, danced with my kids all the time, sang all the time. I am going to try to hold on to the old me, despite the color of my hair. (Of which I earned each and every gray strand by being a mom while being the old me.)
I'm going to try to be up when I'm down and not cry when I feel like crying … over lost things. And if I can't summon up the old me while living the new me, please don't give up on whoever I am, because the old me really is alive struggling to be loose, let out, set free.
***
Note: Parkinson's News Today is strictly a news and information website about the disease. It does not provide medical advice, diagnosis or treatment. This content is not intended to be a substitute for professional medical advice, diagnosis, or treatment. Always seek the advice of your physician or another qualified health provider with any questions you may have regarding a medical condition. Never disregard professional medical advice or delay in seeking it because of something you have read on this website. The opinions expressed in this column are not those of Parkinson's News Today or its parent company, BioNews Services, and are intended to spark discussion about issues pertaining to Parkinson's disease.