Noticing the Signs of Parkinson's Disease in a Loved One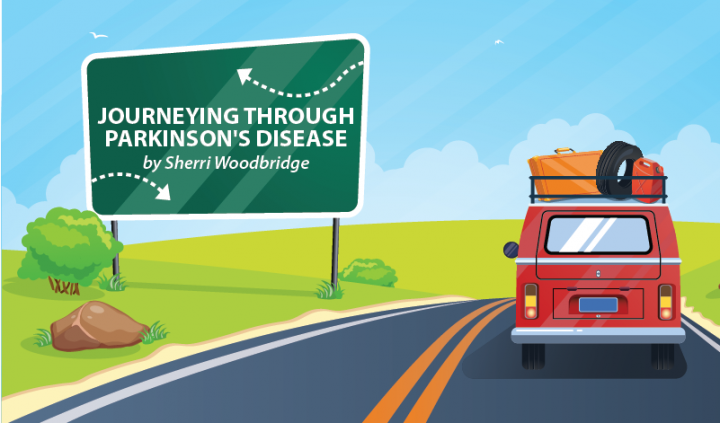 If you were to go to a Parkinson's disease website, you'd probably find a post on signs and symptoms of PD. The problem is that it can be hard to notice the signs if you are the one with Parkinson's disease. You may have grown so used to the symptoms that you no longer take them as something serious.
I've written this post for loved ones who might have a sense that something isn't quite right with the one they love. It is a list of early signs you may notice before they do, and how you might be able to help them.
Most people notice tremors as the first symptom. However, did you know that there are other signs that someone may have Parkinson's disease? Signs that are often overlooked even by medical doctors?
On one of my earlier visits to my neurologist, I learned that one of the very first signs of PD is depression. There was no reason for me to feel down at times like I did. However, as there are many other reasons for a person to feel down or depressed, don't jump to conclusions that your loved one has PD. For a confirmed diagnosis, several signs or symptoms must be present. A diagnosis of PD has never been made purely because a person is depressed (that I have heard of anyhow).
There is a list of symptoms a movement disorder specialist will look for in making a correct diagnosis of PD. Shaking can be caused by other things such as a head injury, resting tremors, overextending yourself physically, prescriptions you may be taking, hypoglycemia, and more.
I remember working in my garden several years ago and not being able to smell the flowers anymore, and I didn't understand why. Can you guess why? Yep. Little Monster took my sniffer. Every once in a while my ability to smell will resurface, and I get a good whiff of something.
Does your loved one seem to be dragging one of their feet when they walk? Are they shuffling slightly? Has one of their arms lost its swing when they walk? Do they seem stiff in their movements? You have an objective perspective and may notice these things sooner.
No one who is happy or joyful likes to be asked, "What's wrong with you?" That can happen with an early sign of PD known as the "masked face." Why "masked" face? Because the facial muscles have tightened and people with PD have a harder time smiling or showing emotion.
Another symptom that I struggle with is my voice getting softer, making it hard for others to hear me. I had a soft voice to begin with, and when it got softer it made it more difficult to converse. Speech and vocal exercises can be done to strengthen the vocal cords if the problem is due to PD.
If you think someone you know might have early signs of PD, you might want to approach them as if they hadn't noticed their symptoms. For example, don't stare at them when they are shaking and ask, "Do I make you nervous?" Ask them if they've noticed that their hand shakes slightly. If they bring it to your attention, encourage them to have it checked out. If they are concerned and you act like it's nothing, especially when you notice it, coupled with other signs related to early PD, they will feel silly and may think they are imagining things.
It takes several signs or symptoms to make a diagnosis of Parkinson's disease, and this should be done by a neurologist, or better, a movement disorder specialist. Everyone lives with PD differently. Some are affected more by tremors, some by stiffness, some by pain, and some deal with it all.
If you are a person with PD, what were your first signs that "all was not well?" Did you recognize the signs first or was it a friend or family member?
***
Note: Parkinson's News Today is strictly a news and information website about the disease. It does not provide medical advice, diagnosis or treatment. This content is not intended to be a substitute for professional medical advice, diagnosis, or treatment. Always seek the advice of your physician or another qualified health provider with any questions you may have regarding a medical condition. Never disregard professional medical advice or delay in seeking it because of something you have read on this website. The opinions expressed in this column are not those of Parkinson's News Today or its parent company, BioNews Services, and are intended to spark discussion about issues pertaining to Parkinson's disease.