Finding Hope for Today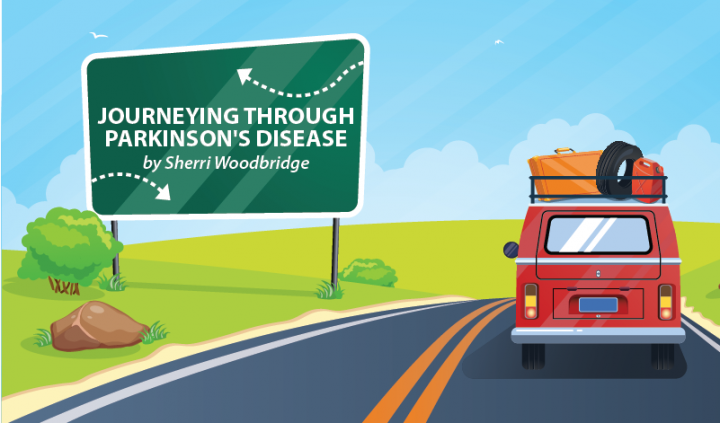 Sometimes you can feel as if you're at the end of your proverbial rope. You're holding on as tight as you can, hoping the blisters on the palms of your hands won't become totally unbearable and you let go.
I was thinking about all that's going on lately in the world: tsunamis, earthquakes, hurricanes, flooding, wildfires, and tornadoes.
As if that weren't enough, the likelihood of people diagnosed today with a terminal disease isn't just likely, it's a given. The likelihood of people diagnosed with a chronic illness isn't just probable, it's going to happen. There is pain and sorrow eating away at our society day by day, and there is no stopping it. Our hope is being challenged left and right while our faith may feel as if it is rapidly dwindling. Is there hope? Can we hold onto our faith and make it to the end without giving up, without giving in?
It is believed that King David of Israel might have had Parkinson's disease. If that is true, then couldn't it be possible that some of the other diseases we live with today could have been around during King David's time? Diseases and illnesses such as breast cancer, migraines, rheumatoid arthritis, multiple sclerosis, dementia, and so much more likely played a part in history. After all, according to Christopher G. Goetz of Rush University Medical Center in Chicago, the "shaking palsy" was first diagnosed by physician James Parkinson in 1817, who described it as a neurological syndrome. Earlier texts, including some from India around 1000 B.C. and some ancient Chinese texts, describe symptoms of what might have been Parkinson's.
If Parkinson's disease really did play a role in King David's life, then it is probable that those diseases from long ago still exist to some degree today. Couldn't it be more than likely that Parkinson's is one of those diseases referred to when the Apostle Matthew wrote, "Jesus went through all the towns and villages … healing every disease and sickness."
***
Can you imagine what it would have been like as a person with Parkinson's disease to be healed on that day? The day of healing every disease and sickness? To be walking down the street one minute, mistaken for a drunk with uncontrolled limbs, slurred speech, and constant tripping? You stop near this man who claims he can heal you and you think, "What have I got to lose?" 
You get yourself in line and you wait. 
And you wait. 
And you wait in a line longer than those in high-security status at the airport. 
You consider turning around to go home, but then you see him. The one who everyone's talking about. 
You remember the other day when Aunt Martha told you she saw him heal a man with sores all over his skin. And her sister, your Aunt Mary, saw him heal a man who was blind, with some spit and some dirt. 
So, you keep waiting, just a little longer, because you feel hopeful.
He sees you. You're hard to miss due to all the awkward movements you make. You get to where he is, sitting on a rock and he is waiting for you. As you approach, he stands and offers his rock for you to sit upon. Before you can say anything, he stands behind you and gently puts your head between the palms of his hands. You feel a warmth permeate your entire body. Your body relaxes. Your movements calm. You can't put into words how you feel, you can only say you don't feel the same. Something inside happened from your head to your toes.
Were you healed? Could it be?
***
If people were healed way back then, why not right now? Today? Why not be hopeful? 
Healing today may not look the same as it did back in Matthew's time, but it happens. Sometimes it is our perspective or our attitude that needs healing. Perhaps it is our faith that is restored and healed after being tested by the trials of a chronic illness. Perhaps hope is healed after despair rips out our joy and leaves a deep dark pit inside. If your faith began dwindling because of your circumstances, isn't the gift of renewed faith and hope healing in its own way?
Why not be healed? Why not be hopeful? Hope enables us to live through today's sicknesses and diseases while expecting something better for tomorrow. Hope tells our heart that help is on the way. 
So, why not be hopeful?
***
Note: Parkinson's News Today is strictly a news and information website about the disease. It does not provide medical advice, diagnosis or treatment. This content is not intended to be a substitute for professional medical advice, diagnosis, or treatment. Always seek the advice of your physician or another qualified health provider with any questions you may have regarding a medical condition. Never disregard professional medical advice or delay in seeking it because of something you have read on this website. The opinions expressed in this column are not those of Parkinson's News Today or its parent company, BioNews Services, and are intended to spark discussion about issues pertaining to Parkinson's disease.