Have Hope That a New Day Is Coming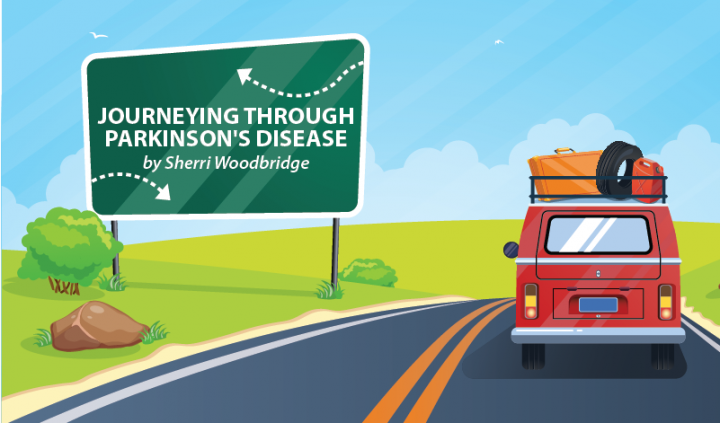 It is raining in southern Oregon. Do you know what's good about so much rain? Things stay green all year long. It might seem depressing, but not today. Today, it's raining, and though I have Parkinson's disease, it's a beautiful day.
The birds are singing. Nothing keeps them from whistling a happy tune. Even when it's raining, they find something to sing about. 
There are jillions of puddles to jump in, which is exactly what my grandson does. He absolutely loves it. He even gets Grammy to do it sometimes.
Leaves are a bright, spring green. The air smells fresh (for those who still have the gift of smell), and flower roots are refreshed.
When I lived in northern California, there was a time when there was no rain. It was during the big drought. You could only water the landscape once a week. Residents were asked to cut back on laundry and shorten showers. Energy-saving faucets were stocked in hardware stores and signs that said, "If it's yellow, let it mellow. If it's brown, flush it down," were selling like hotcakes.
People were trying to conserve water wherever they could, but despite their efforts, things began to die. Lawns and shrubbery were replaced by species that were less colorful but guaranteed to survive the heat with less water. Kids were disheartened when the summer fun of sprinklers ceased. People obsessed with washing their trucks on a weekly basis were frustrated by the new policies that were set in place.
The drought affected many other things, like river rafting and skiing. We longed for the days when rain would come. We prayed for the days when rain would fall.
Hope renewed
One day, the skies clouded over. There was a hint of hope that turned to joy when drops began to fall. People opened their front doors, walked into the uncommon liquid sunshine, and danced (or at least my neighbor and I did). The rain was a wet welcome to a dry and thirsty area.
Winter can be more than drizzling rain, snow, ice storms, and flooding. It can be a season in our lives when the sun is shining on the rest of the neighborhood, yet dark clouds hover above us, pushing us down, down, down. All that's left is depression and hopelessness over this stinkin' disease — and when you have Parkinson's, the last thing you want (or need) is hopelessness.
"Winter" days for people with Parkinson's can consist of medications that once worked wonders, but aren't working so wonderful anymore. Falls may increase in frequency, resulting in frustration over what else Parkinson's might bring. Your concentration levels may fall, your speech may become more difficult to understand, and you may even feel like you can't remember anything.
But wait!
It may be raining, but a new day is coming! Maybe you don't feel like it's winter. Maybe you feel like you're struggling through a drought, and the heat is burning up what little hope you have left. But a new day is still coming!
The greatest gift we can give ourselves is the gift of contentment. The gift that enables birds to sing in the rain because they know that whatever the season or weather, they will be taken care of. 
A new day is coming. Hang in there and keep singing.
***
Note: Parkinson's News Today is strictly a news and information website about the disease. It does not provide medical advice, diagnosis or treatment. This content is not intended to be a substitute for professional medical advice, diagnosis, or treatment. Always seek the advice of your physician or another qualified health provider with any questions you may have regarding a medical condition. Never disregard professional medical advice or delay in seeking it because of something you have read on this website. The opinions expressed in this column are not those of Parkinson's News Today or its parent company, BioNews Services, and are intended to spark discussion about issues pertaining to Parkinson's disease.